About Us
We have created a series of learn to read books, that are designed to be matched to a child's developing knowledge of phonics. With 20 books in each level, children are extensively supported as they master each stage of reading.
Our decodable readers have been carefully designed to incorporate the development of phonemic awareness, phonics, comprehension, vocabulary and fluency. Children will love getting to know Nat and her Aussie pals as they travel and explore Australia.
Decodable Readers Australia is the only beginner reader series to offer 8 levels with 20 books in each level, allowing children to master each set of phonics before progressing. Our resources also embrace the five essential components of learning to read, incorporate minimal sight words, and engage children in Australian themed stories.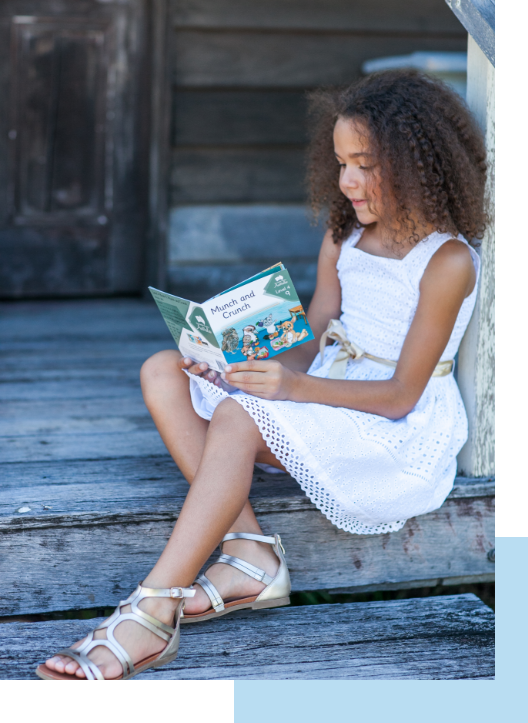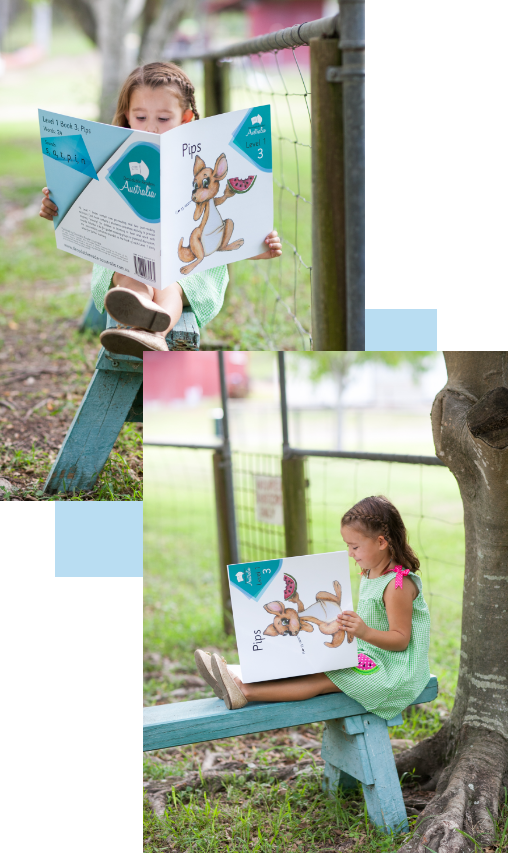 Our Vision
It is our goal and passion to play a pivotal role in improving literacy results around the world. We aim to reach out to underprivileged communities to educate their teachers and donate our resources, helping to change students' lives for the better.
We are dedicated to creating resources that prevent illiteracy, because we truly believe literacy has the power to break the poverty cycle. We want to share this gift with the world and this is the legacy we wish to leave behind.
Phonics And Decoding Skills Are Imperative
A significant body of research has highlighted the instructional routines that have the biggest impact on student learning to literacy practices. Specifically, the research demonstrates that students achieve better results when they are taught phonics based approaches.
Children will not learn to read if they cannot decode words. Decoding is knowing the letters, or groups of letters that represent the sounds that we can hear and the more sounds a child can recognise, the more words they are able to read.
We can surround children with books that tell incredible stories and facts, but if these books are made up of words with sounds that children cannot recognise, they will fail to read independently.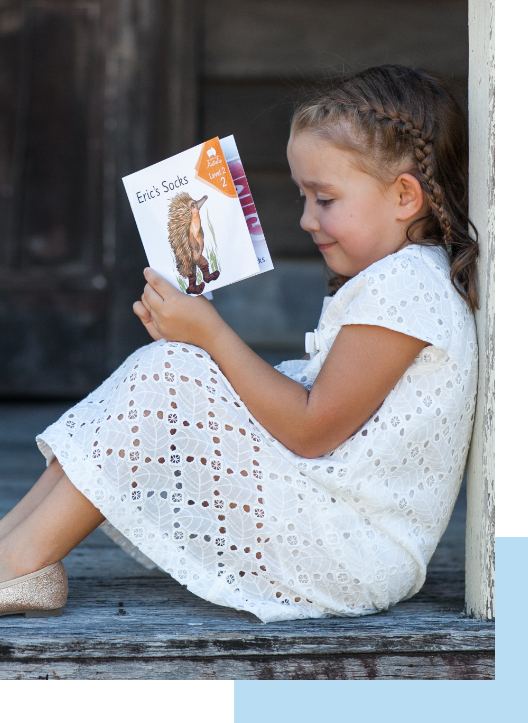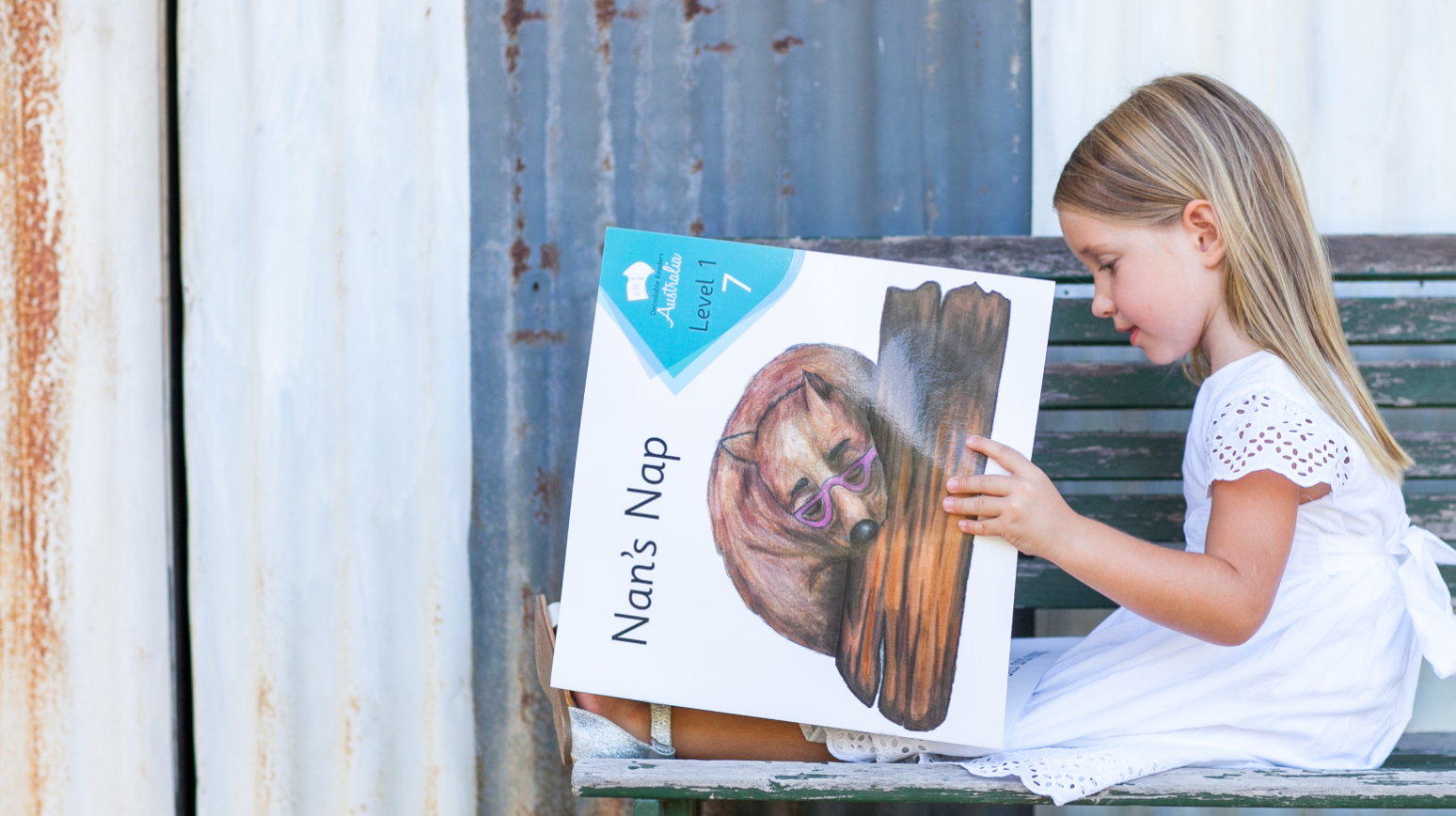 We're Here For Educators And Parents Too
Our website and apps have a wealth of information and activities to help you guide and support children and students through their 'learning to read' journey.
Contact Us
Being educators and parents ourselves, we understand the value of having helpful information at your fingertips. Our website and our apps have a wealth of information and activities to help you guide children through their 'learning to read' journey.
Shop Now
Enquire Now