Join the online library that caters for teachers, students, parents and tutors. All of our much loved readers now accessible on any device with a simple login. PLUS loads of resources for teachers implementing a systematic, synthetic approach to phonics.
Easy Online Web-based Access - Any Device
Perfect for Home and Classroom Use
Keep Track of Progress
Interactive Support Features for Students
354 decodable books (Fiction, Non-fiction and Early Readers)
Fun & Engaging Learning Videos (Phonemic Awareness and Phonics)
Printable Resources and much more!
Memberships Starting From $29.95 a Month
Student Platform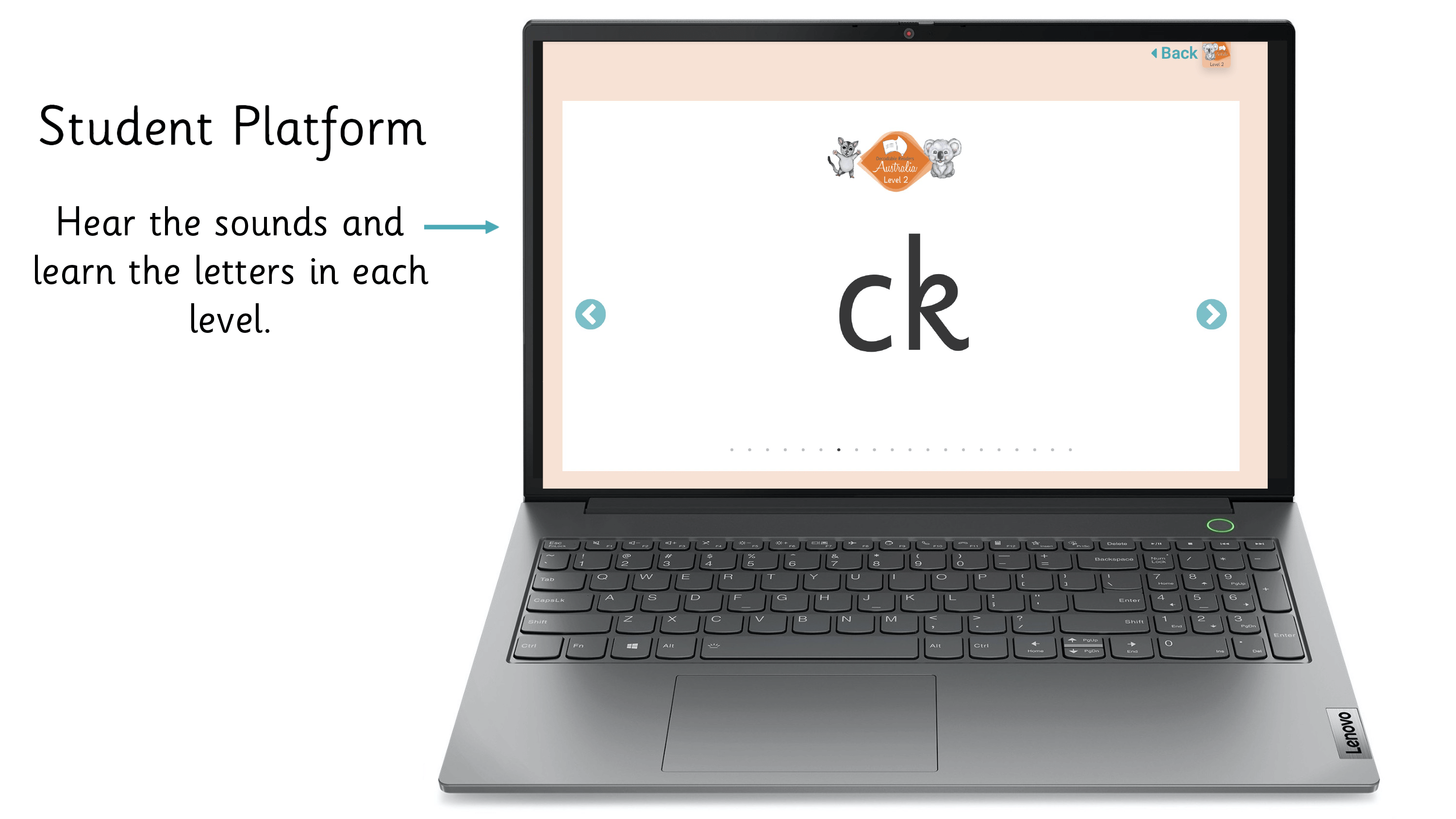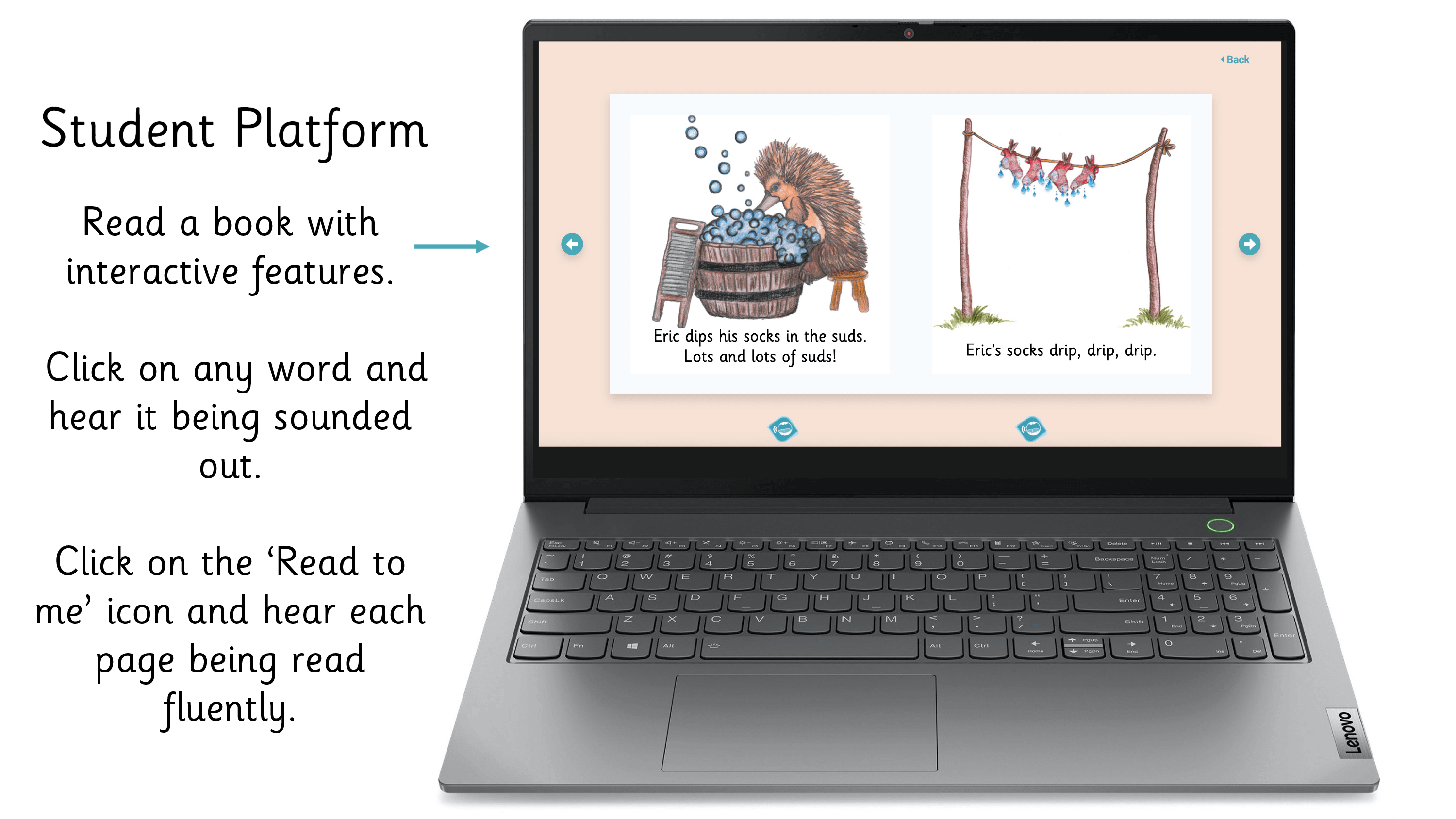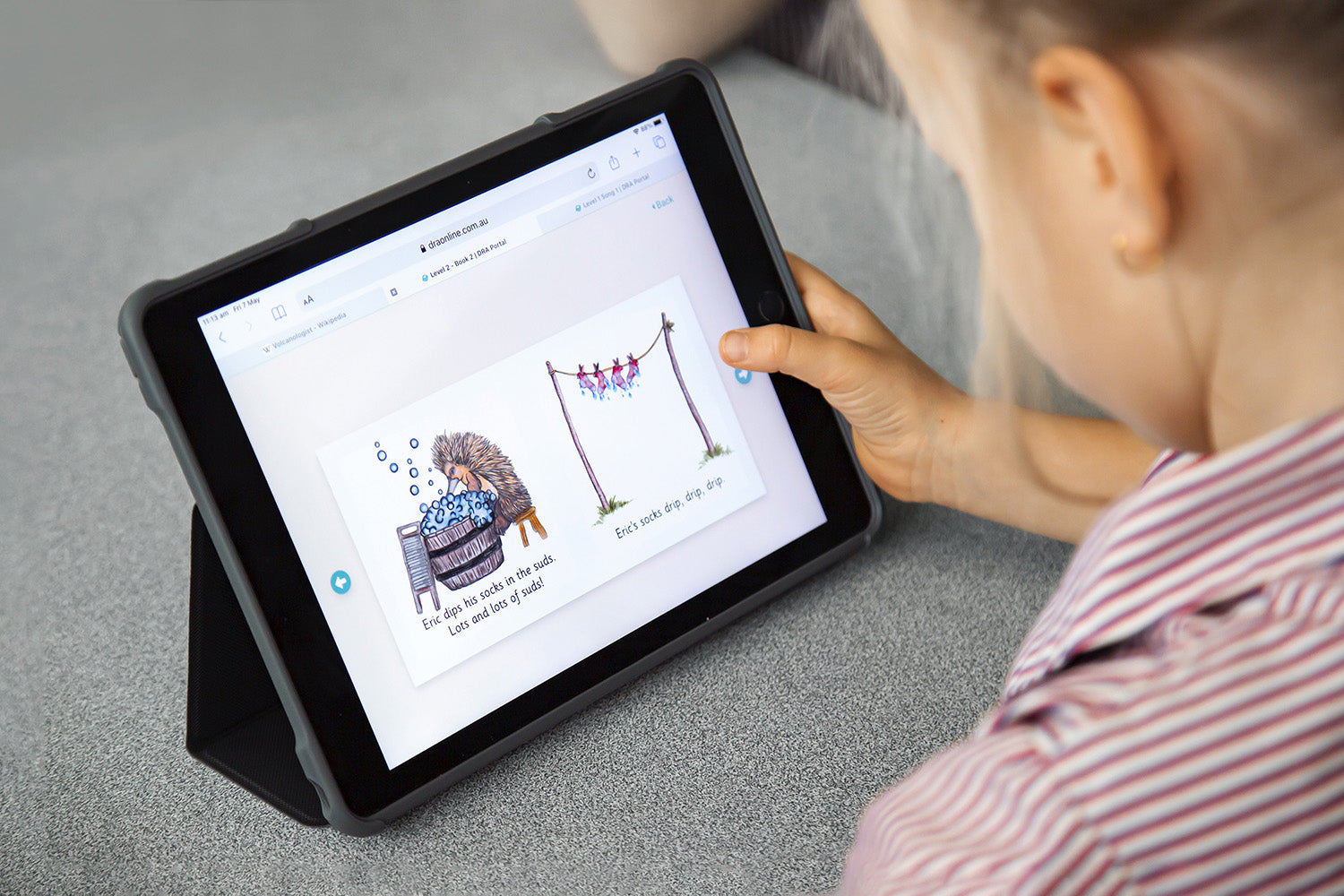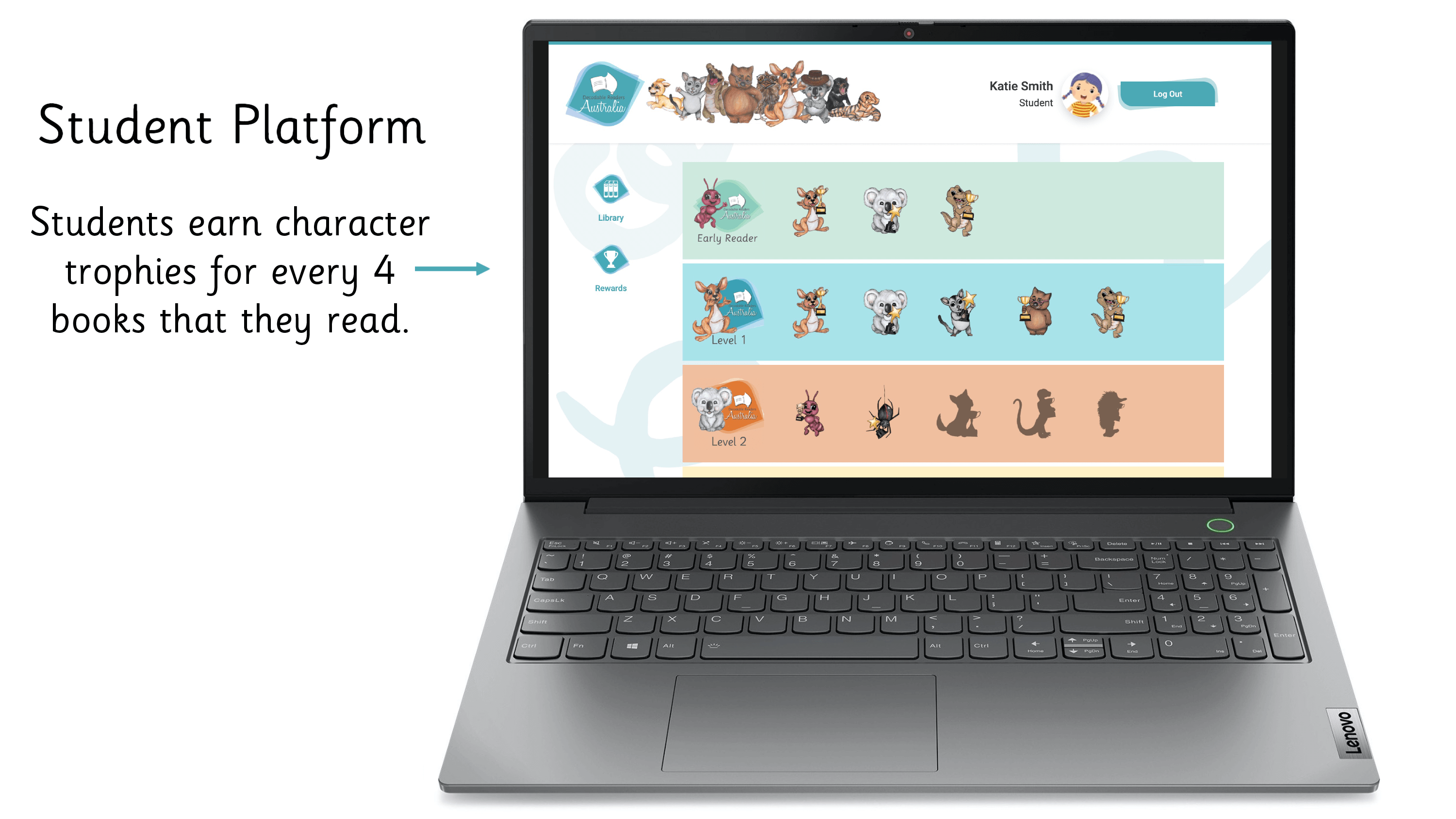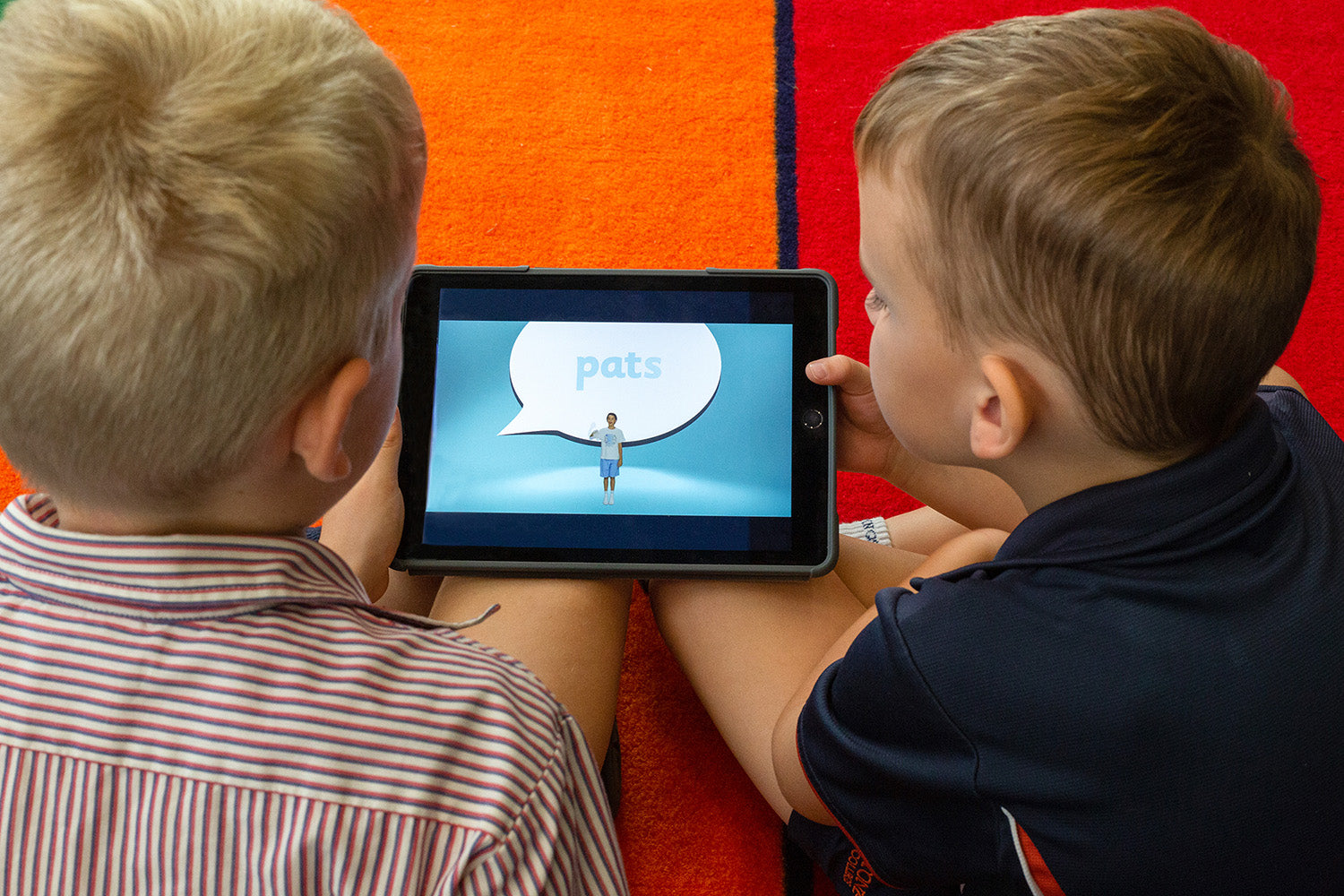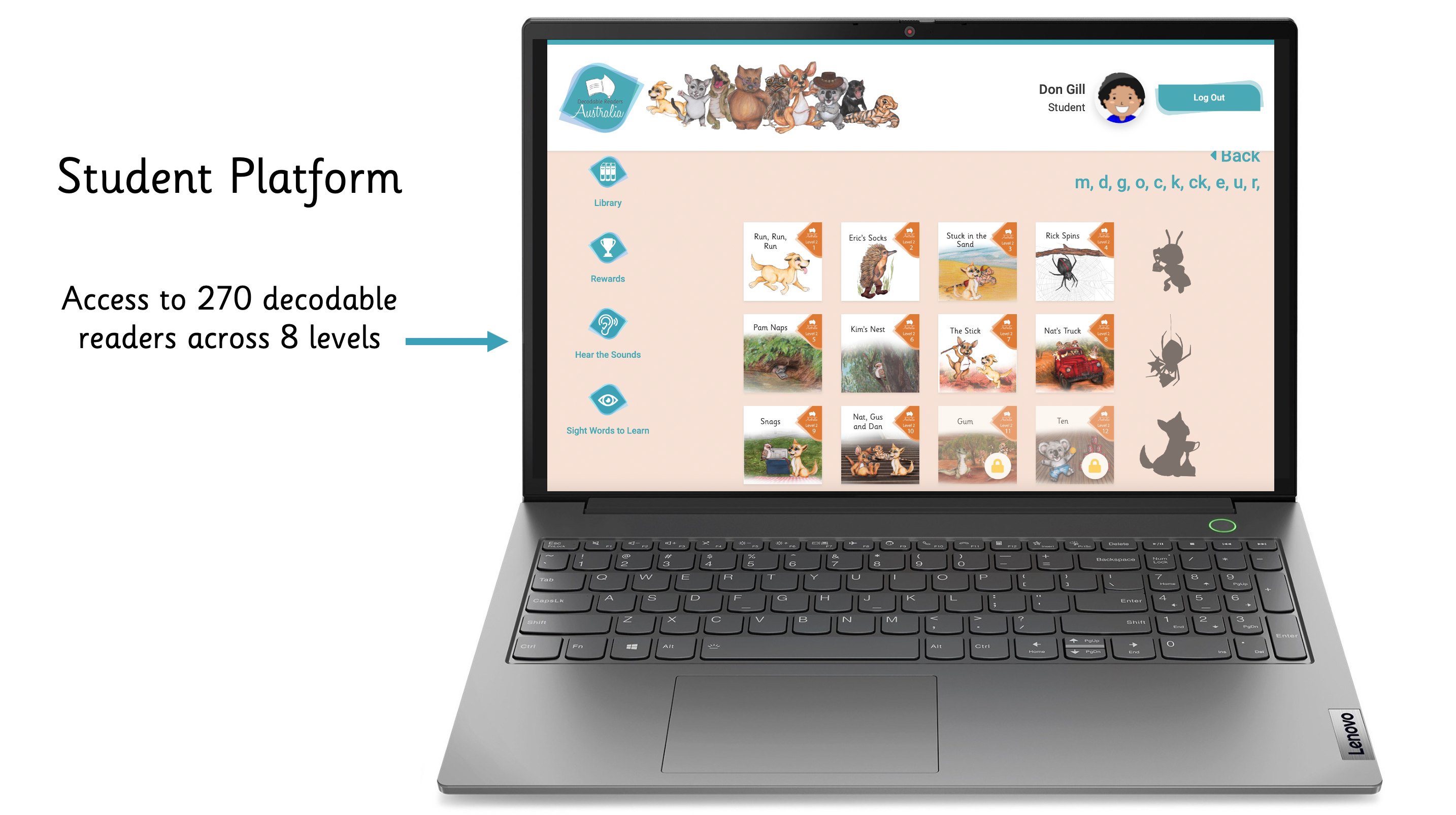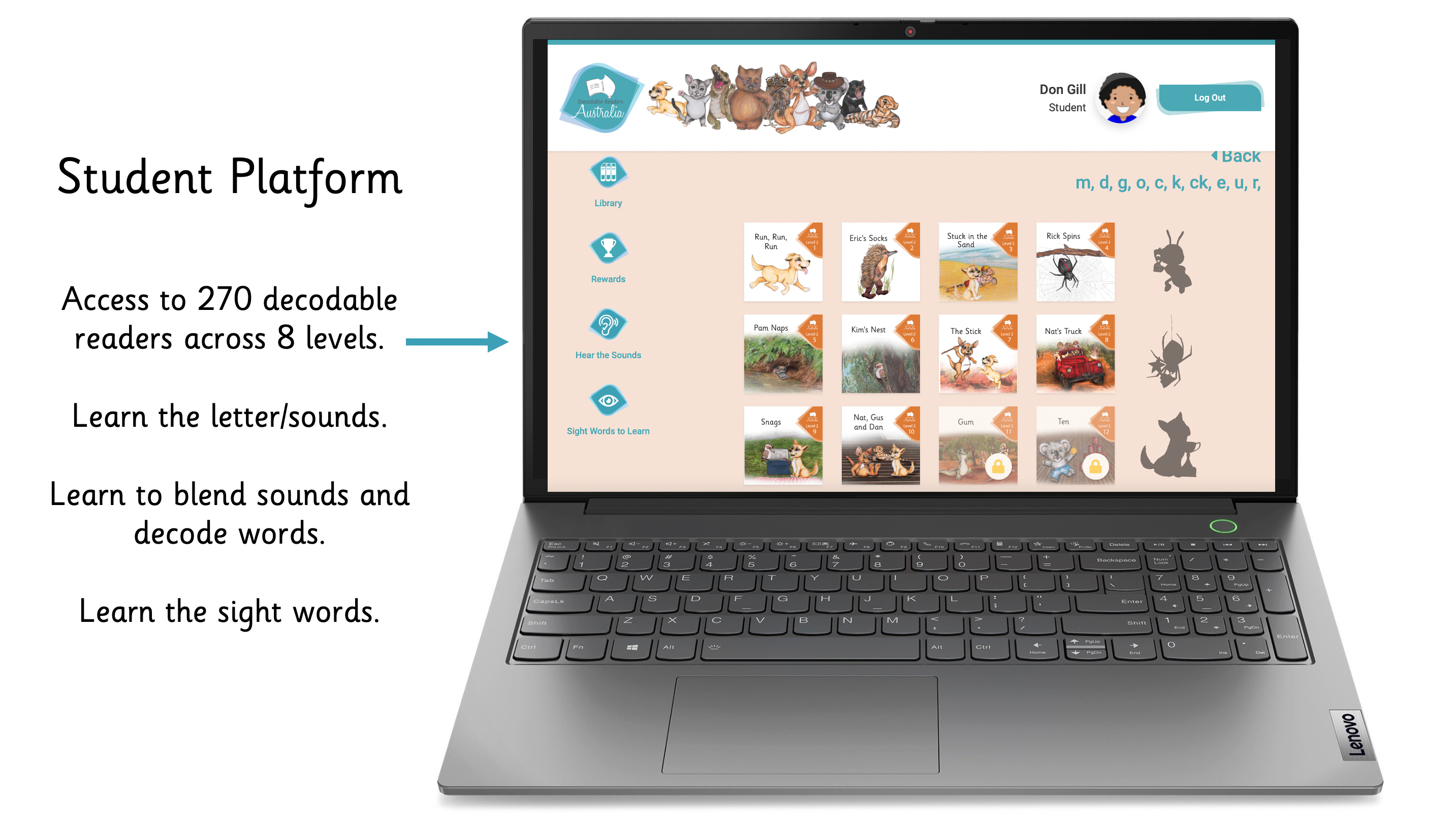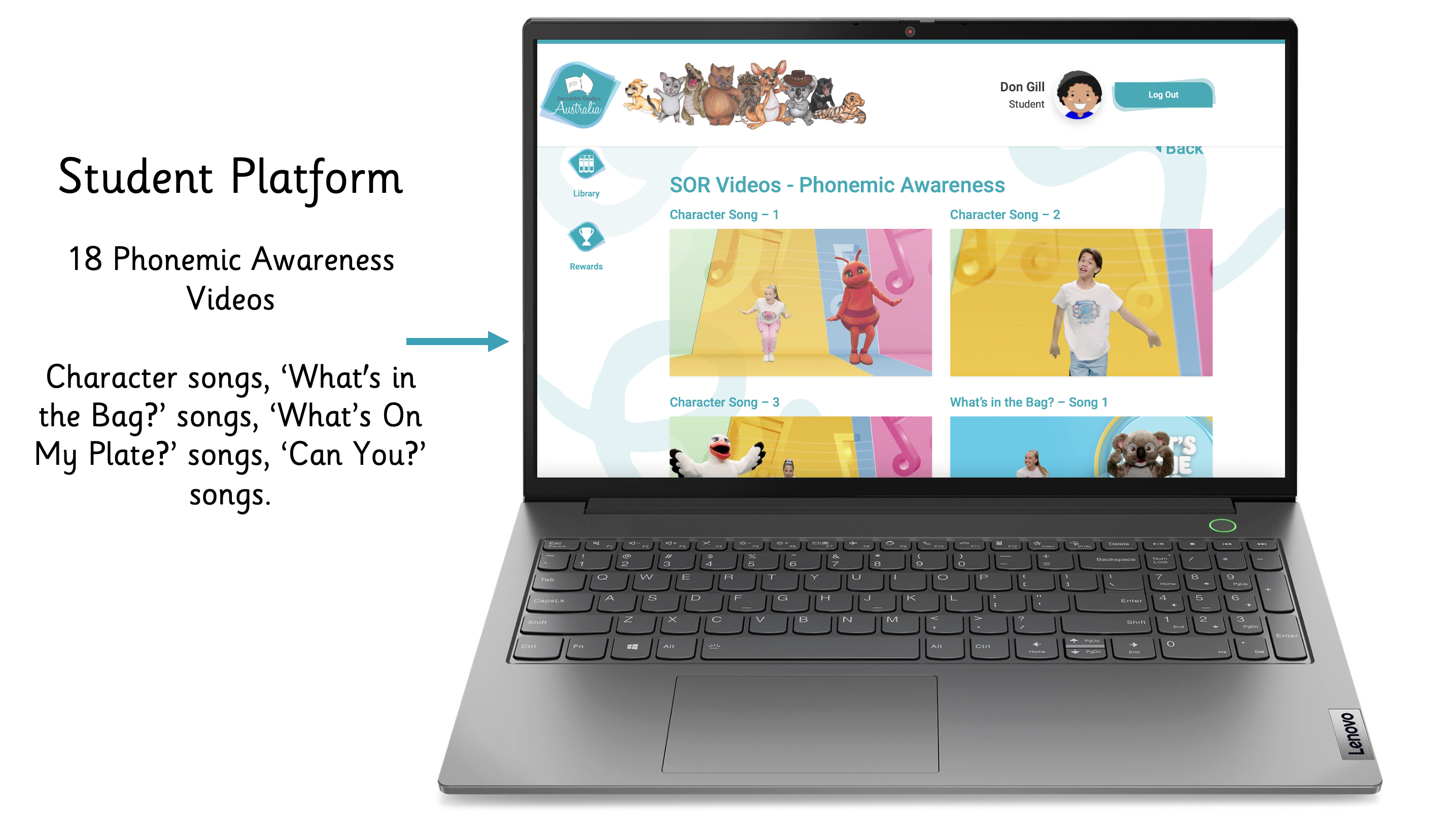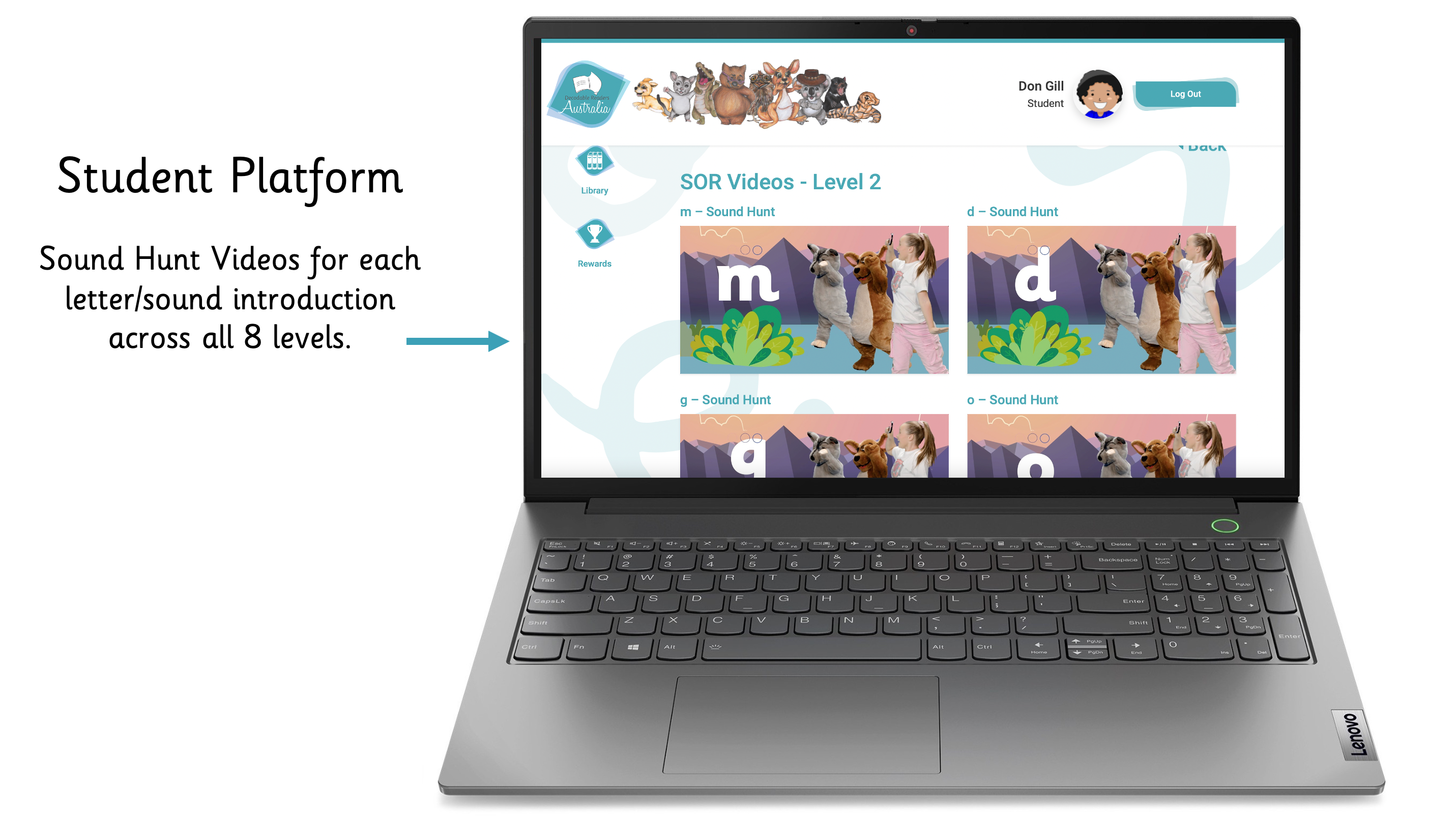 Teacher Platform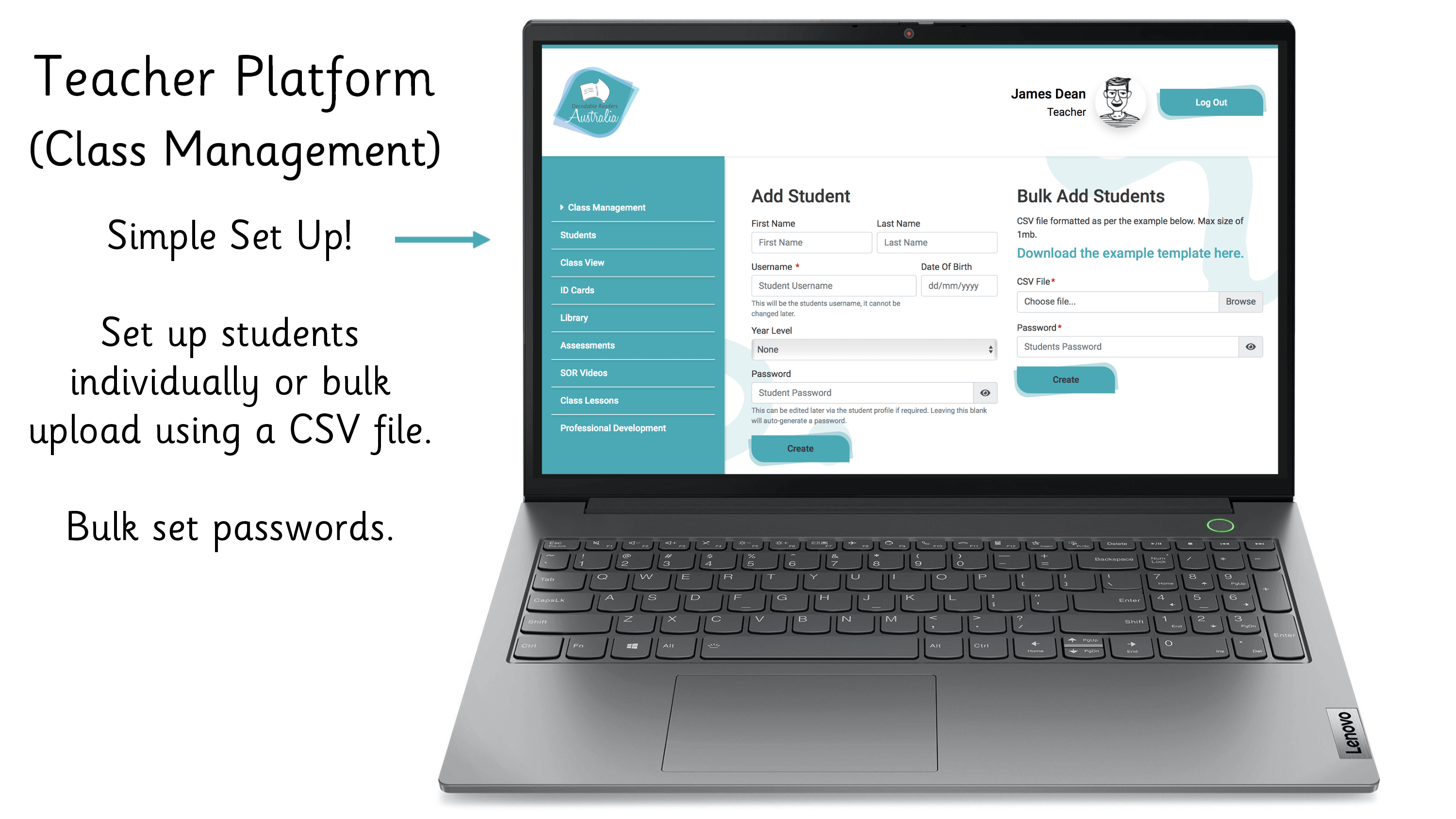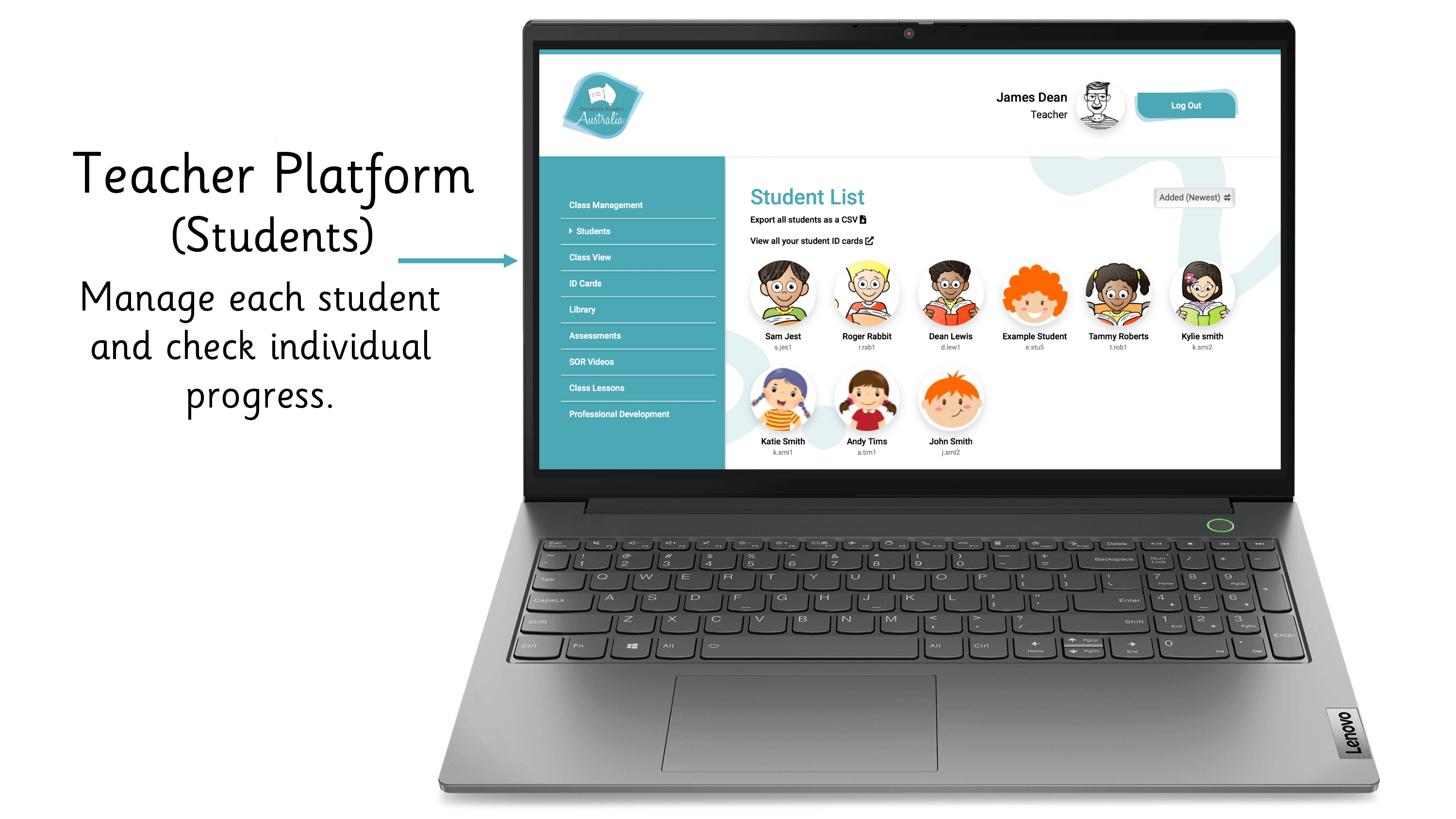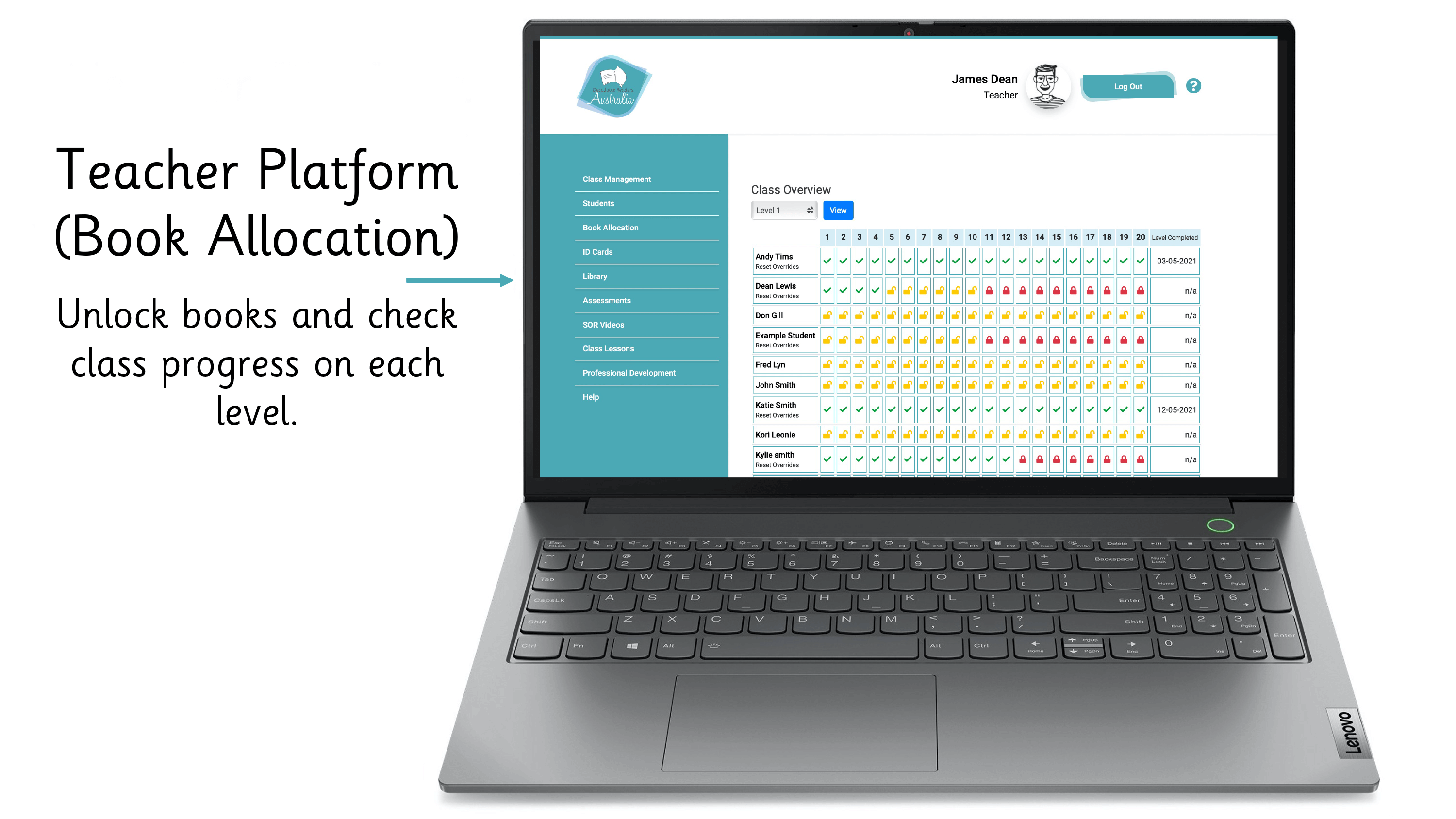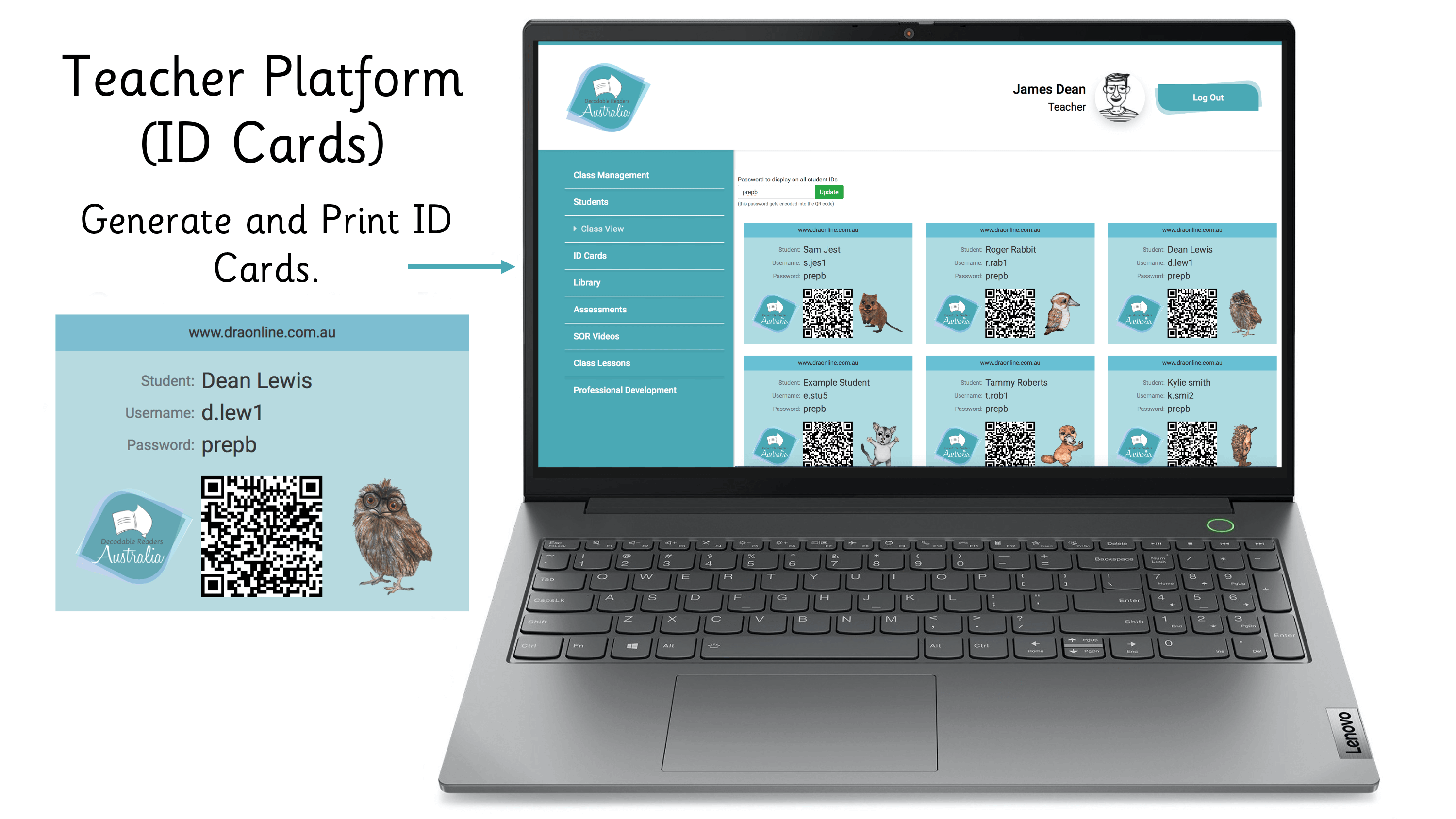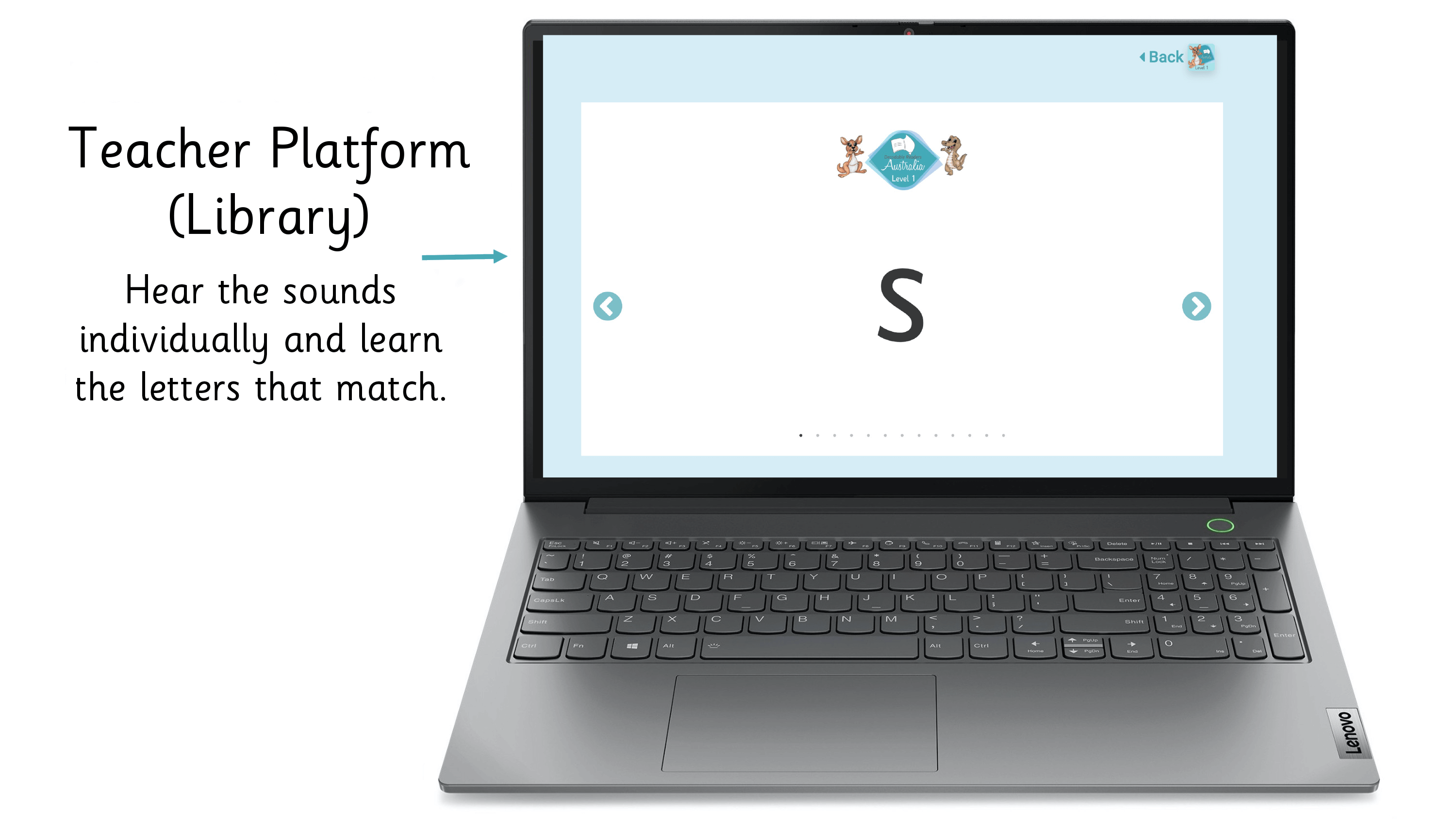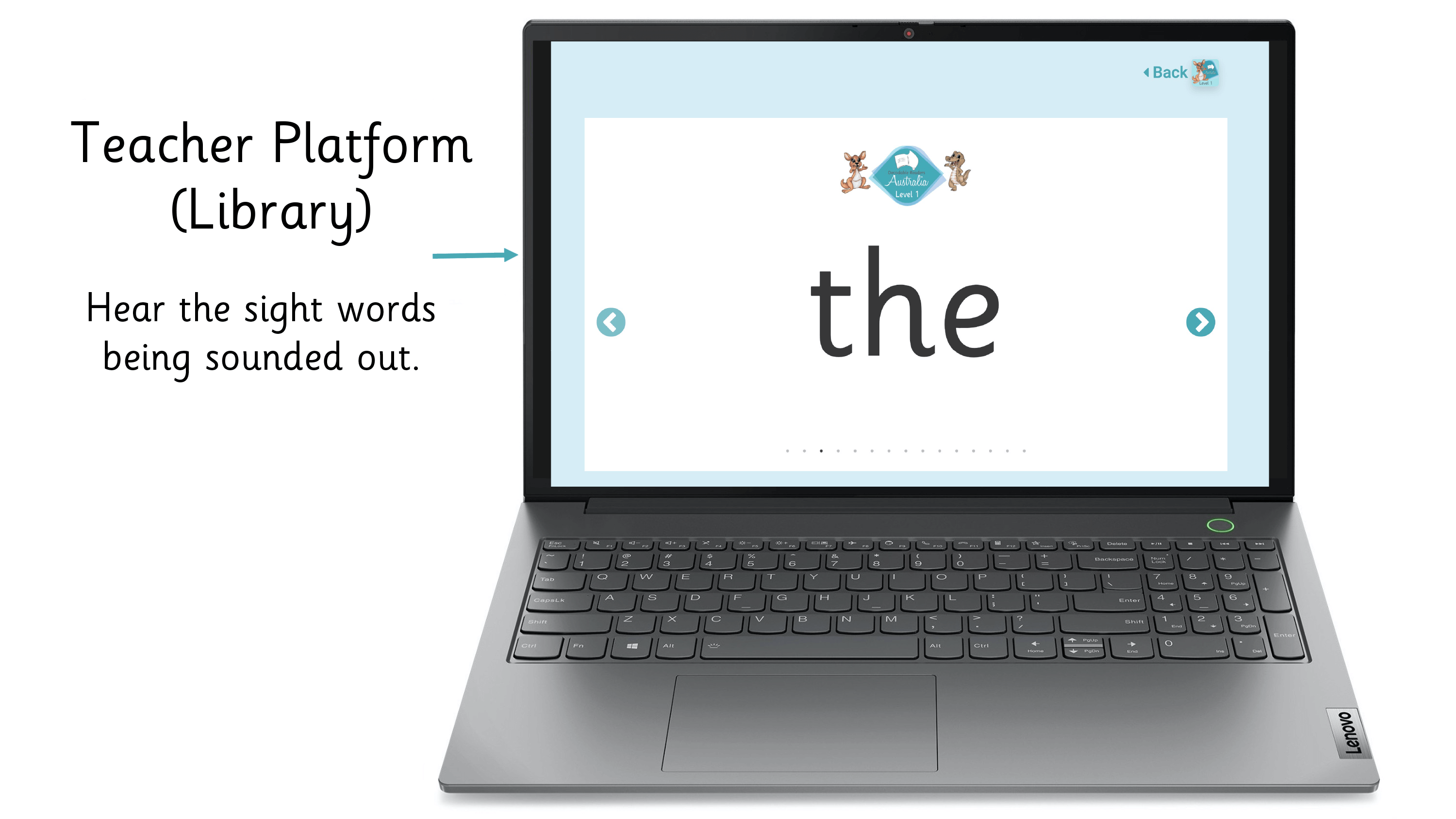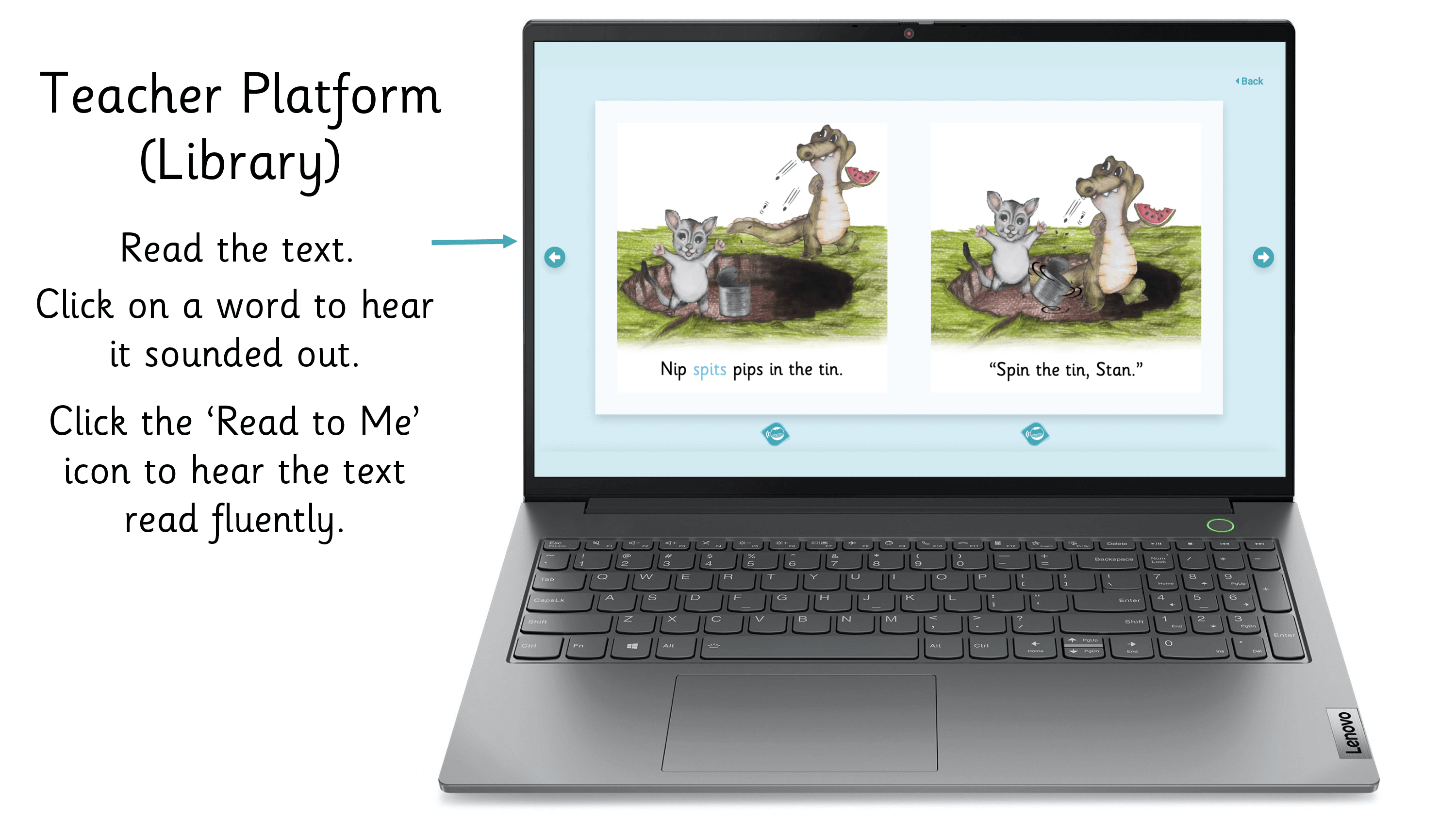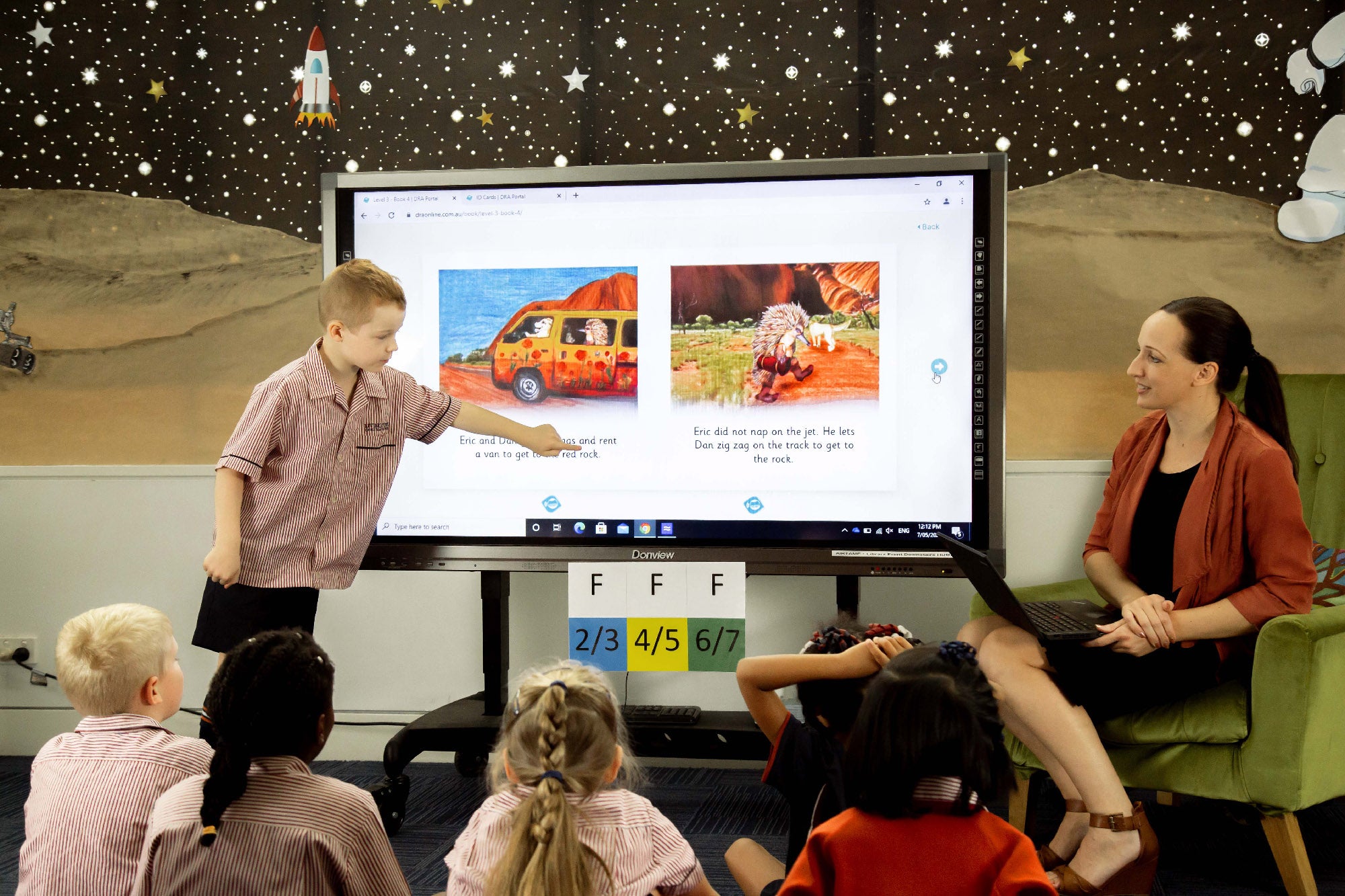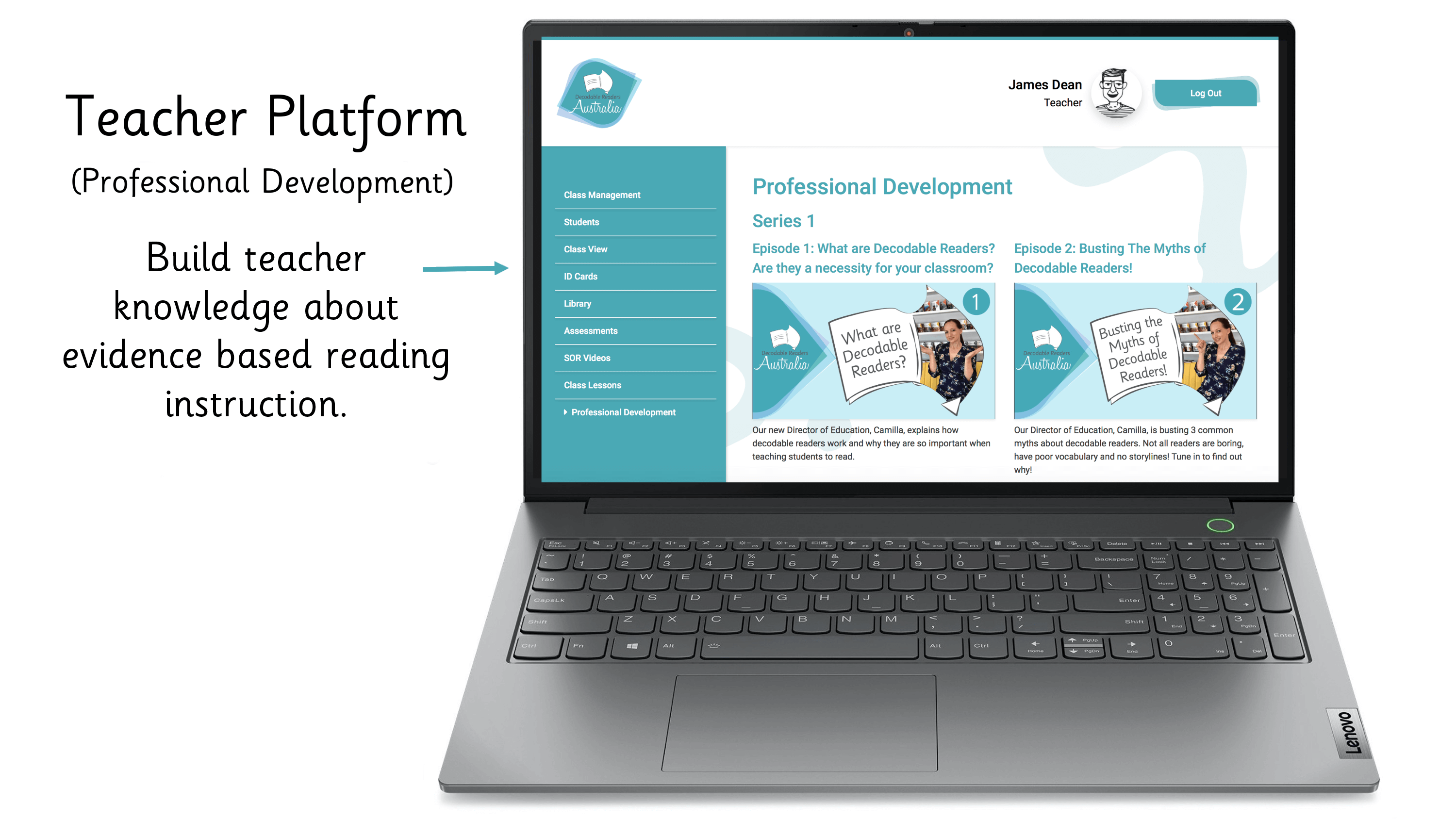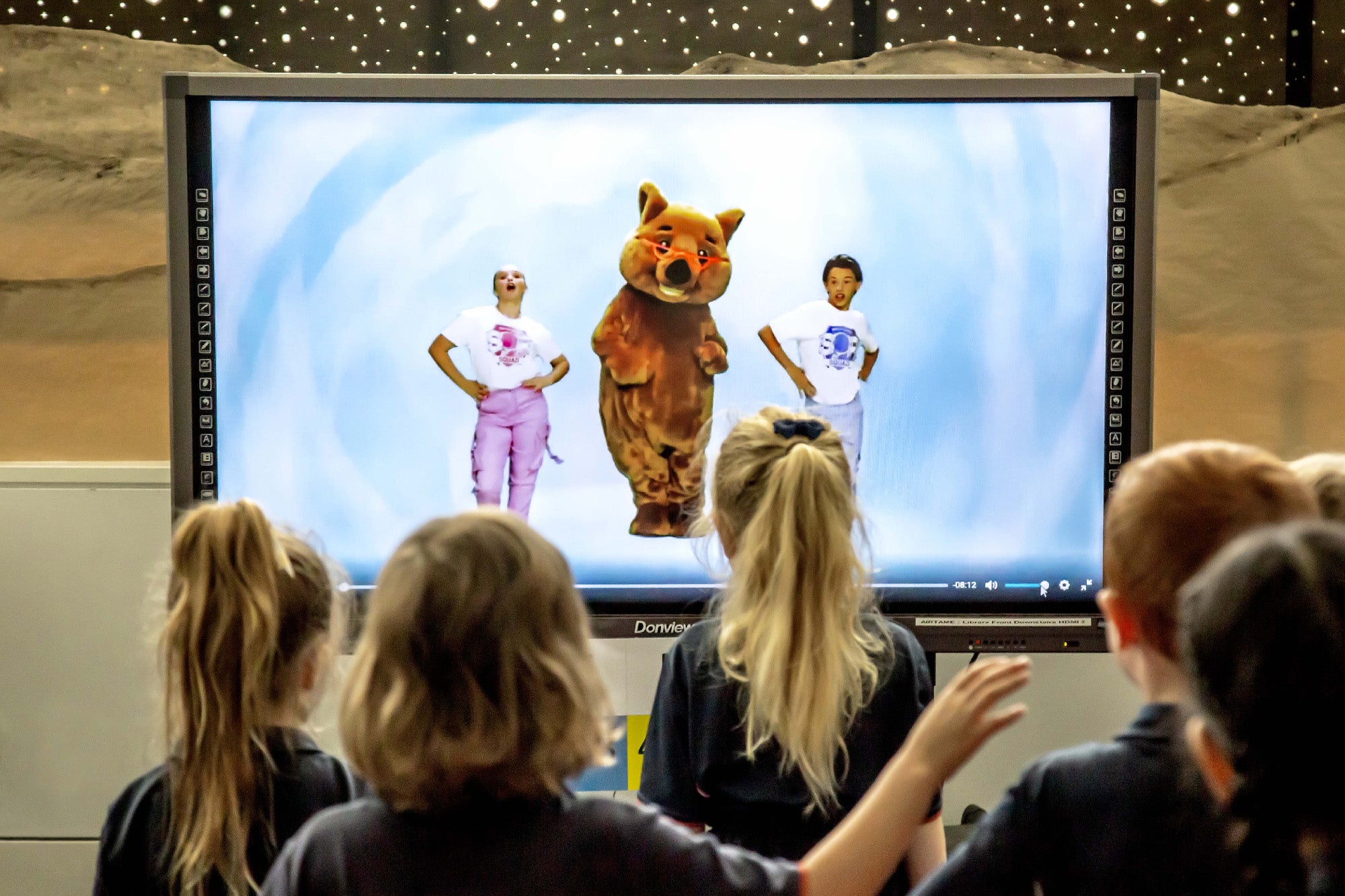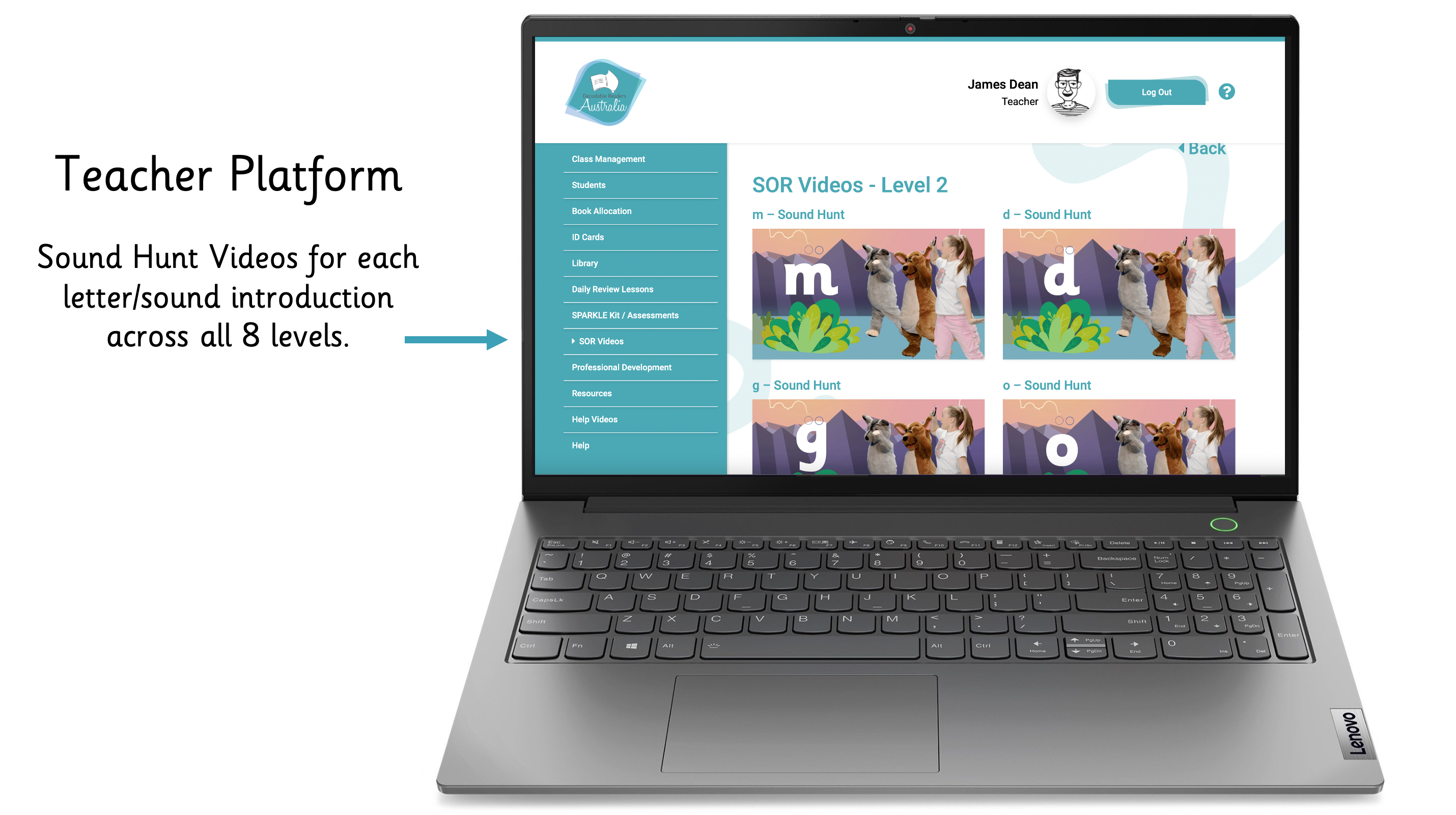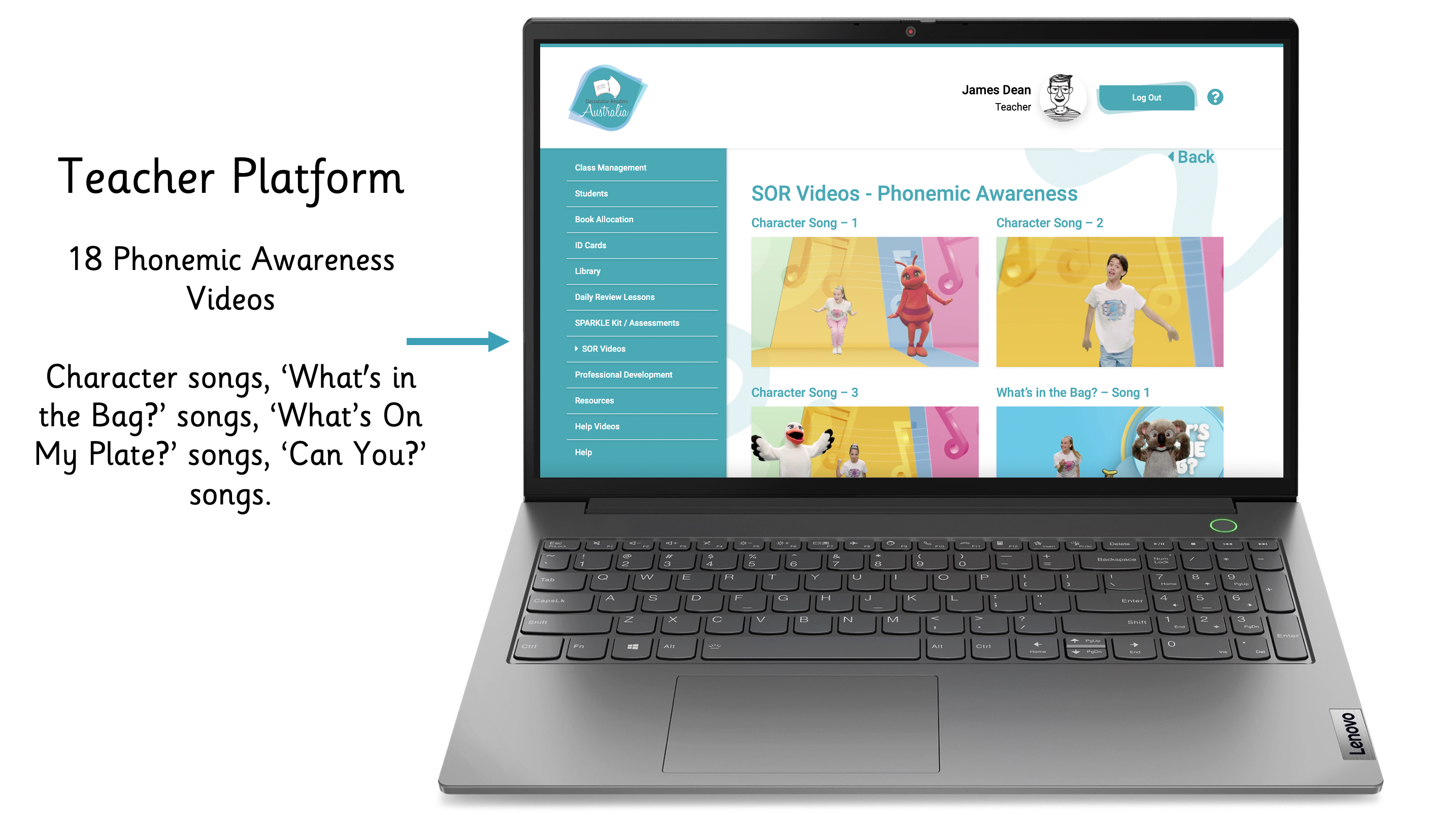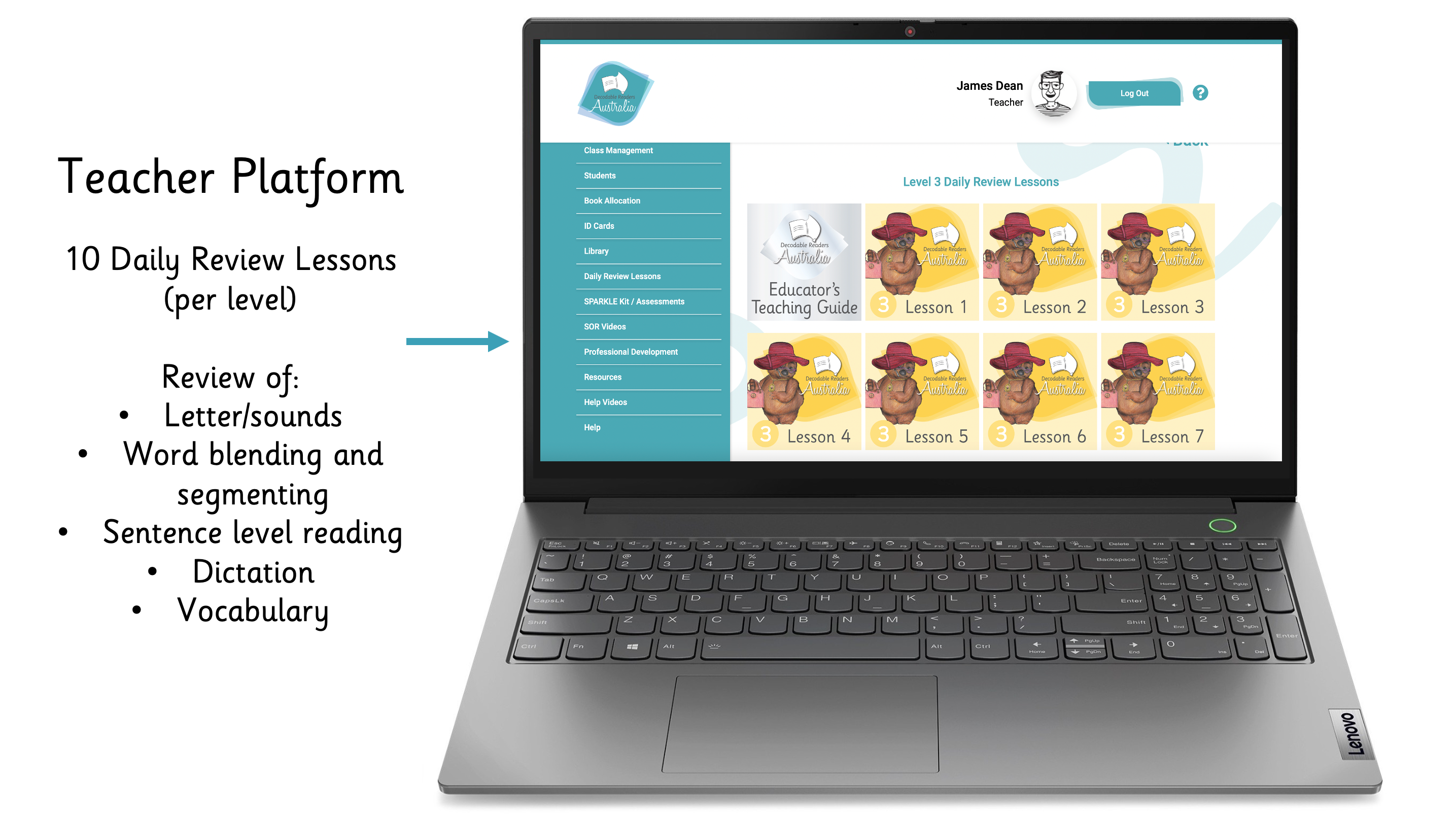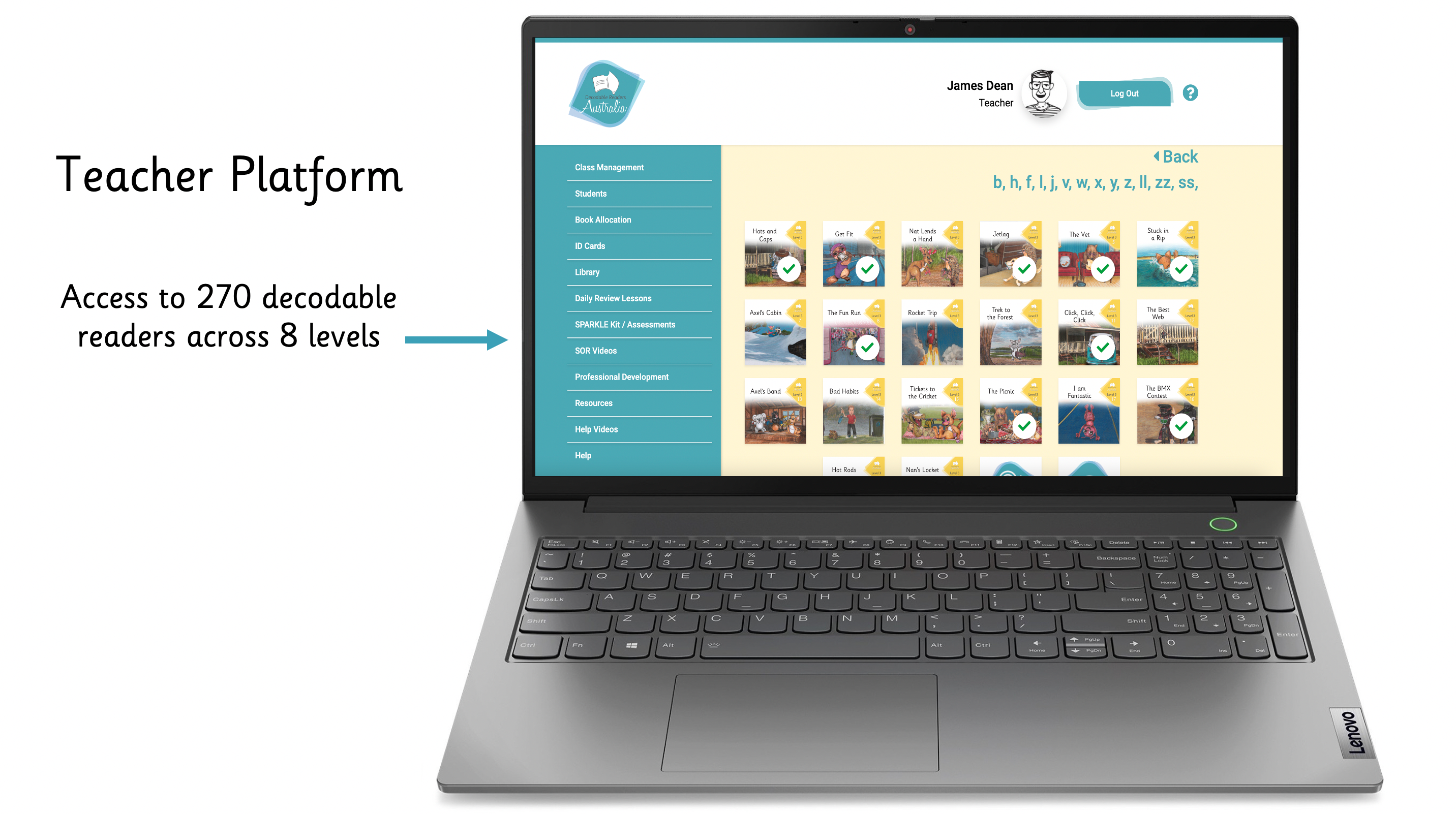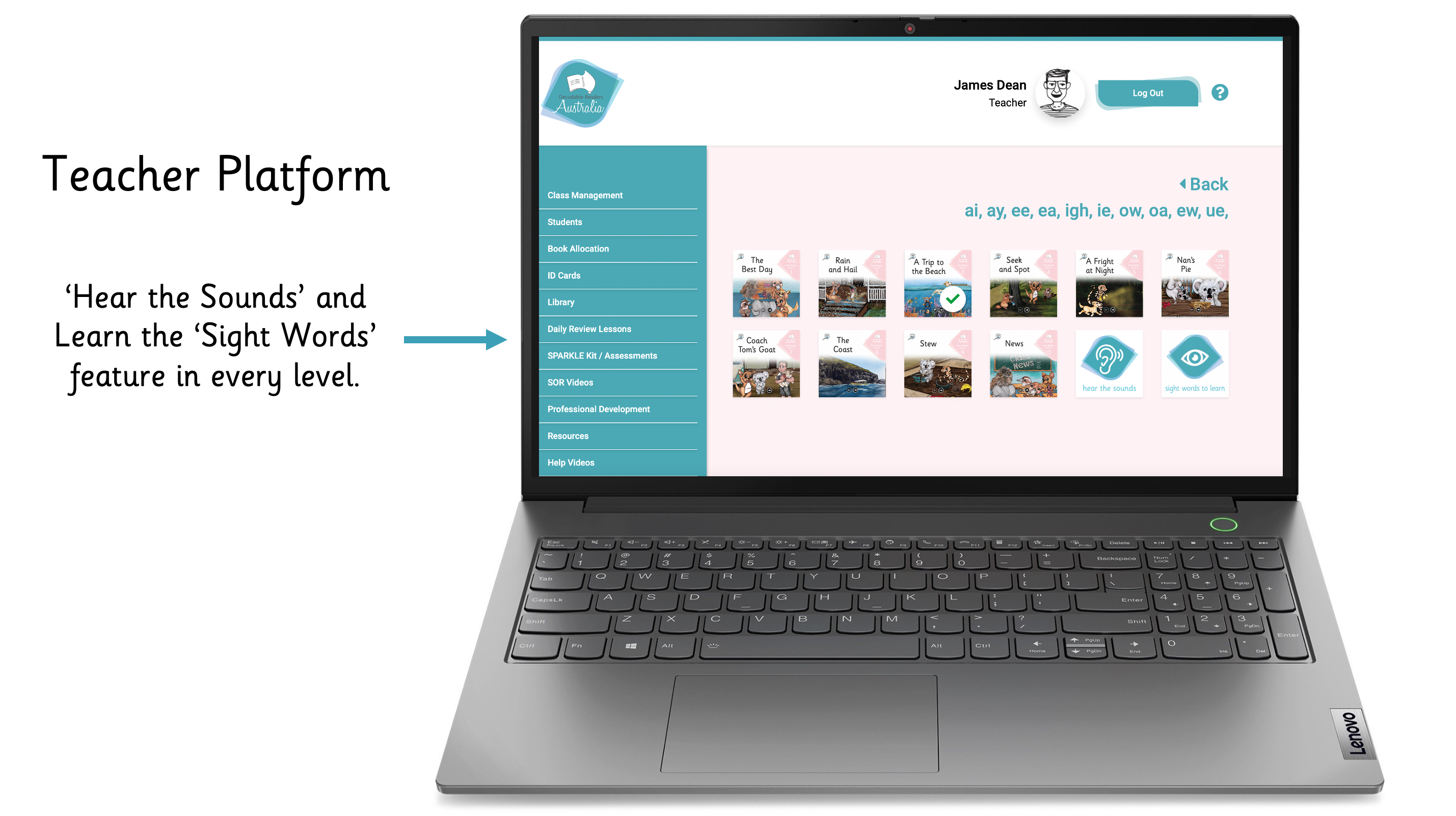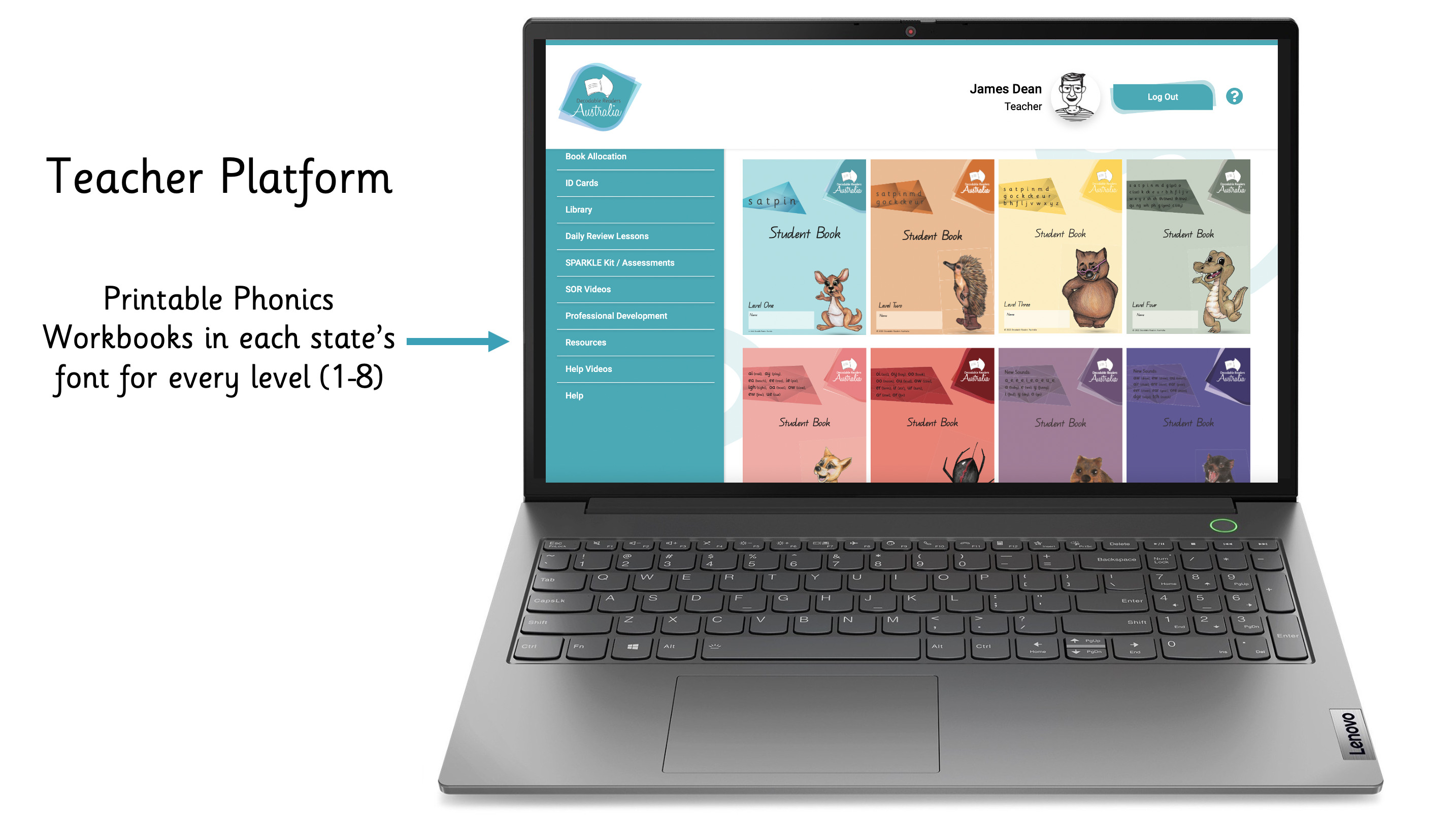 Parents & Tutors
Parent/Tutor packages support a one on one learning platform with access to all 354 readers across 8 levels (including our Main Fiction Series, Early Readers and Non-fiction), interactive learning videos and a fun and engaging interface.
The library includes opportunities to learn letter sound correspondences in a systematic and progressive way moving towards cumulative practise using the interactive readers. An essential product for any beginner reader. (Phone devices not recommended for books due to size).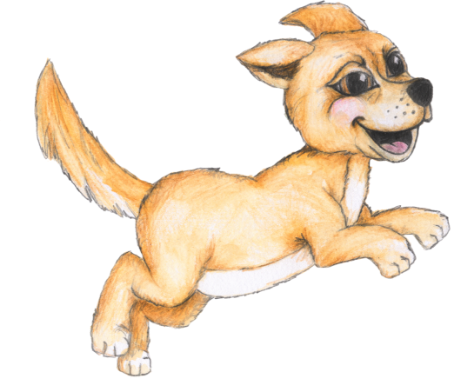 Schools & Teachers
Our school packages support educators in their systematic synthetic phonics approach while providing the ability to assign readers to all their students, meeting their skill level.
Schools have access to all 354 readers across 8 levels, interactive learning videos, professional learning, printable resources and student tracking tools. (Subscription includes access to our Main Fiction Series, Early Readers and Non-fiction)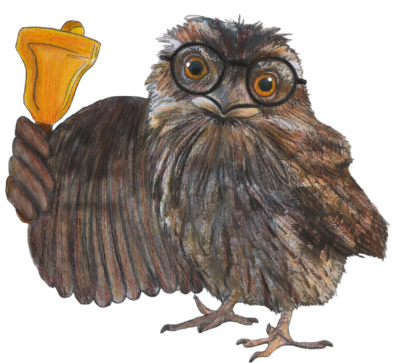 A Tour of The Online Library
Full Library Tour 0:00-8:02, School Admin Portal 8:03-10:53, Teacher Portal 10:54-16:06, Student Portal 16:07-18:30, Parent Portal 18:31-20:03.
Why Should I Consider the Decodable Readers Australia Online Library?
Access for teachers, students, parents and tutors
Many tools to support beginner readers (and struggling readers)
Many tools to support educators implementing a structured, synthetic phonics approach
Professional Learning aligned to the 'Science of Reading'
Book allocation feature - all 354 readers across 8 levels
Progress monitoring
Accessible on any device
Ideal for independent reading at home and in the classroom, small group guided practise, whole class instruction and one on one tutoring
Our Much Loved and Trusted Readers Become Interactive in our Online Library With Features Including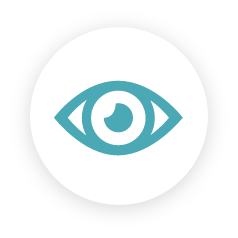 Letter/Sound correspondence learning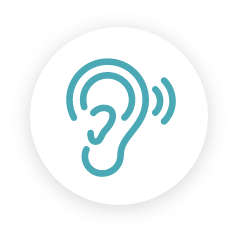 'Sounding Out' audio on each word via a simple click (when students get stuck)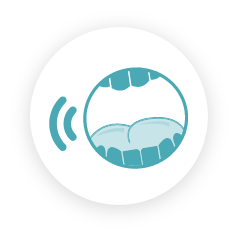 'Read to Me' audio (to hear what a fluent reader sounds like)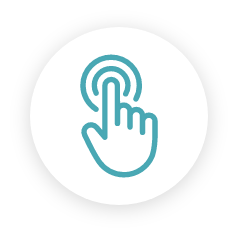 Easy to use navigation