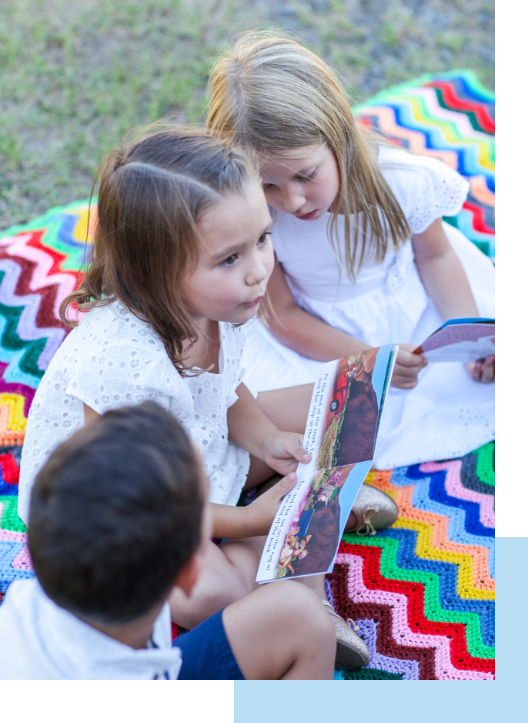 What Are Decodable Readers
A decodable reader contains only phonetic code that the student has already learned. Decode means to crack and in order for children to successfully learn to read, they must crack the code. Systematic phonics has been proven time and time again as the most effective way to teach reading. If children can't decode the words on a page they will fail in their journey to access the text.
Why Decodable Readers?
Children must be taught knowledge of letters and sounds and the skills of sounding and blending. However, this is not enough to know how to read.
The knowledge and skills associated with learning to read must be practised over and over to achieve mastery. Without decodable readers, this practise cannot take place. A child can read independently once they have been taught the phonics at a specific level.
With a step-by-step progression, the child succeeds at each level while learning the phonics needed to become a fluent reader. This approach develops confident readers with reliable reading strategies.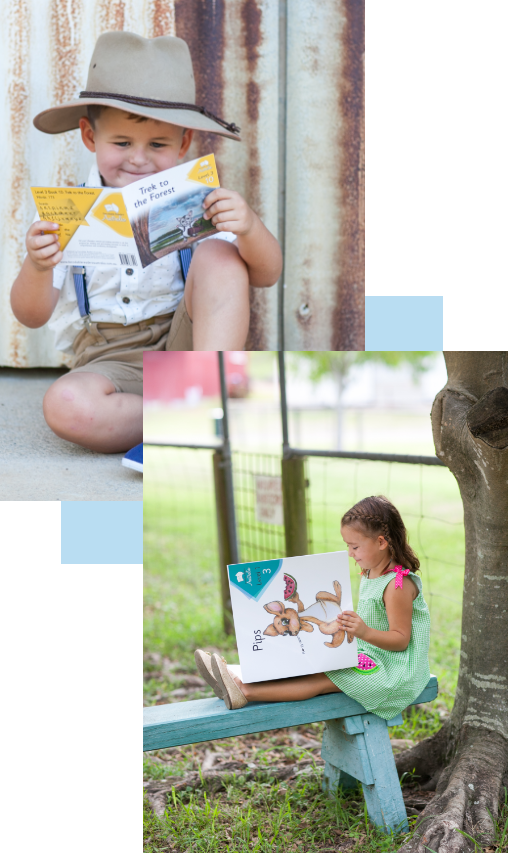 How Can I Use The Decodable Readers Australia Series In My Classroom?
Whether it's as a primary resource to teach reading, a resource to support an explicit phonics program, as take home readers, to implement guided reading sessions, or to assess progress, our decodable readers can be used various ways in the classroom.
Sight Words
A sight word is a word that can be effortlessly read when seen. This gives the impression that the reader does not decode it. However, it is unreasonable to expect children to master words with advanced code, as well as learn the sounds taught through a systematic, synthetic phonics approach.
Children must learn that there is only one strategy required to read unfamiliar words. That strategy is to decode. Telling them to sometimes decode but sometimes try to remember the word as one whole unit can be very confusing.
Read More
Can I Use Decodable Readers With The Old Levelled Readers?
We understand that the the old levelled system provides an easy reference point to assist teachers in selecting reading material for their students.
However, the ways in which this system levels books are based on things such as length of words, sentence structure, use of punctuation, amount of text and size of font. This approach was developed during the 'whole language' era of teaching reading.
Head to our FAQs to read more about whether you can use decodable readers in conjunction with old levelled readers.
Read More
Testimonials
"We are using your readers in our whole school reading program because they are the most appealing, well sequenced readers we can find. It's great to have some Australian themed decodables. Keep up the good work, and we look forward to our continuing relationship."
Luke Bowering - Head of Curriculum
"We stumbled across Australian Decodable Readers by accident and were totally thrilled when we did. Not only did they link directly to the phonics program we were implementing at the school, they had an Australian theme. We use both the big books and the student books in the classroom teaching program and the students then take the small books home to consolidate their learning. The decodable readers are crucial for allowing students to generalise phonemic awareness, phonics and sight word skills taught whilst engaging with texts."
Leanne Santaromita - Deputy Principal
"We use and recommend Decodable Readers Australia to our clients who are requiring extra assistance with reading and spelling. The readers systematically introduce the sounds to the child and the words gradually increase in length and complexity. The children like the characters and the pictures don't provide too much information about what is written, so that children are encouraged to decode the words rather than guess what the words are. I would highly recommend these readers to any parent, school, or educator or therapist, for all children learning to read – not just those experiencing difficulties."
Dimity Williams - Speech Pathologist & Author
"Our school has purchased all published levels of the Decodable Texts since their inception. Our teachers love the Australian themed readers, as they are aligned to the explicit teaching of letters in the order matching Jolly Phonics. An excellent resource, valued by not only our Early Years teachers but also by other teachers across the school, who teach students with learning difficulties. Well done! We look forward to the next levels (5 & 6) to be available."
Robyn Martin (M. Ed) - STLaN Link It! Coordinator
"Your decodable readers are a fantastic resource to support our students in their reading journey, offering engaging and well sequenced progression of text. Our students and teachers alike love the Australian characters in your readers and the questions in the back of the books are an excellent resource to support parents when reading with their children. Thank you for your fabulous work!"
Lauren Mayers - Prep Teacher