Extended Code Phonics Focus Fun Facts- Classroom Guided Reading Set (44 Fun Facts x 6 sets)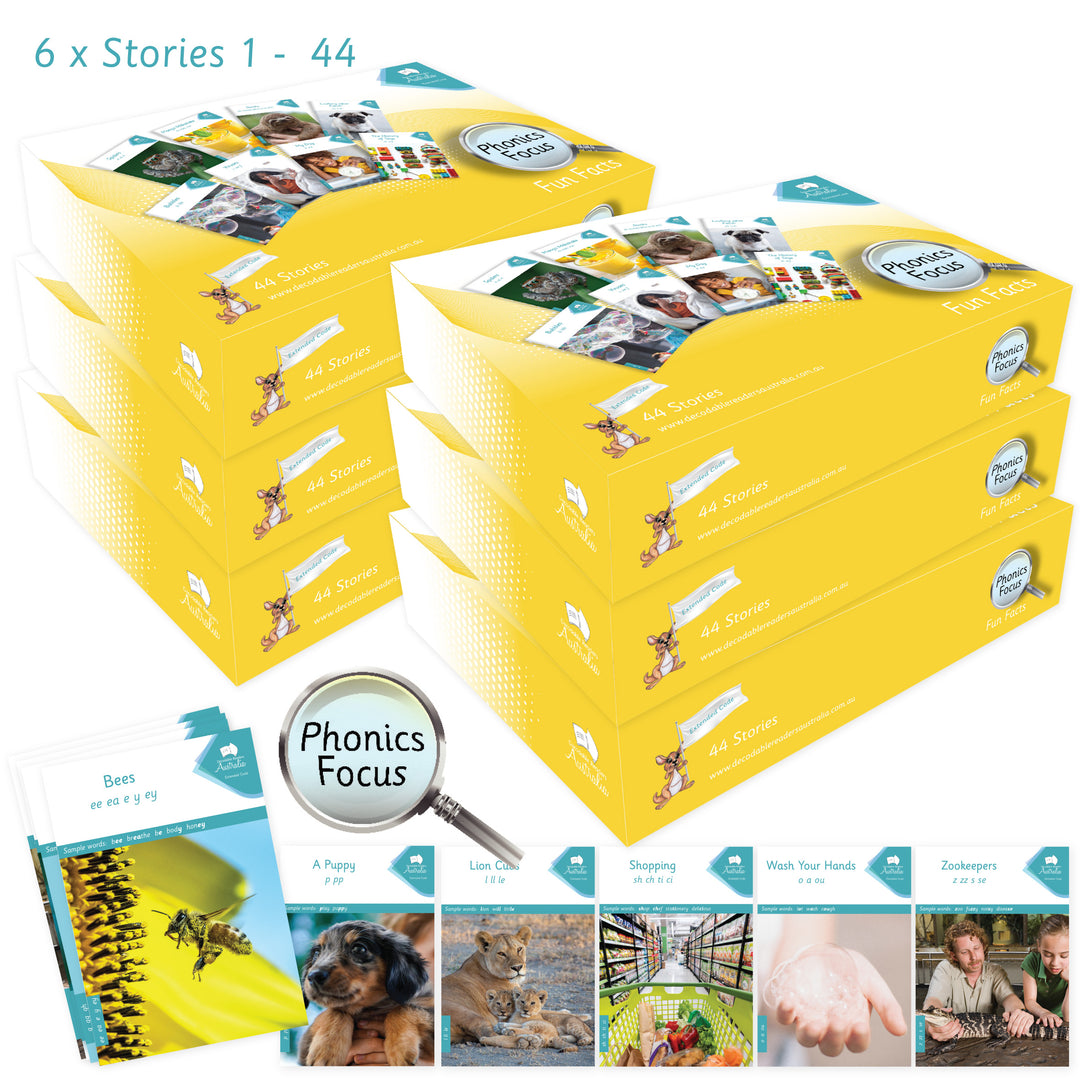 $925.00

AUD
AUD
CLASSROOM GUIDED READING SET
6 x Phonics Focus Fun Facts (set)
44 Fun Facts – 6 copies of each title
Once students have a good understanding of the basic code that represents the 44 speech sounds of English, it's time to explore alternative spellings for these sounds.
This new set of Phonics Focus Fun Facts puts the focus on one sound per story and has lots of words with alternative spellings for that sound.
The stories are printed on double sided dry erase flexi boards (folded) so that students have the ability to use whiteboard markers and mark the words with different spellings.  
The inside displays the full text and the back has comprehension questions and a Tier 2 vocabulary word.
Check out the video samples here: https://youtu.be/aNQNpNOqqiE