Main Fiction Level 1 - Classroom Guided Reading Set (6 sets)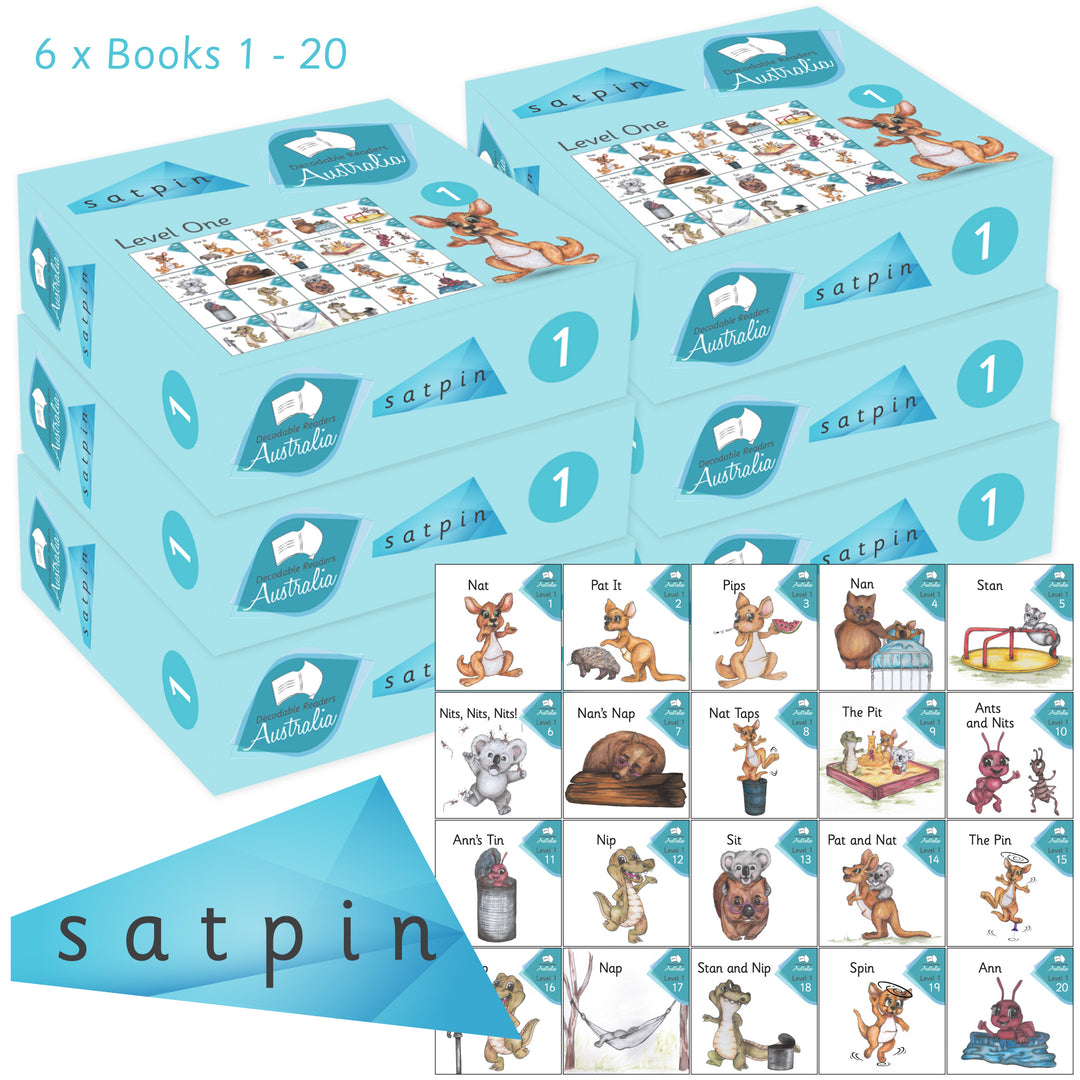 $792.00

AUD
AUD
Classroom Guided Reading Set - 6x Level 1 – Books 1 – 20
120 Books – 6 copies of each title
Level 1 includes a complimentary teacher guide on Phonemic Awareness and how to ensure that children are developmentally ready to begin their learning to read journey.
All Level 1 books contain two pre-reading and two post-reading activities. Each book contains a phonemic awareness activity to provide ongoing "training" for children in learning to hear and work with sounds. In the second pre-reading activity, the sight words, used within each story, are introduced.
Whether it be for guided reading groups or parental discussion, the post-reading activities provided at the back of each Level 1 story allow for further learning.
Introduces: s, a, t, p, i, n
Level 1 - Books 1 - 20